People
Vikings In India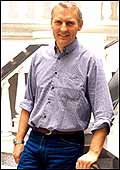 ARNE KNABEN: overwhelmed by India, but feels at home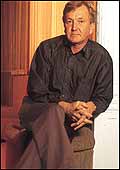 LARS WALAN: a Indophile working on a turnaround act
Actually, it's unfair to call any Scandinavian that. For one, the word Viking was never meant to describe a set of people, but only their action (that bit about them looting and plundering is true nevertheless). But more importantly, the Scandinavians that BT knows of in India (incidentally, all in Bangalore)-Bob Hoekstra, CEO, Philips Software; Lars Walan, CEO, Astra Zeneca; Johan Wilson, Managing Director, Telelogic; Inge Gandshoel, Managing Director of Ericsson India; Keon Wentink of Avestha Gengraine, and Arne Knaben, marketing chief of Volvo India-are the corporate variety, and on foreign soil on very different kinds of missions.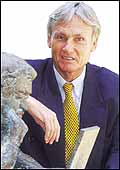 BOB HOEKSTRA: making the most of the abundant Indian talent in software
While Hoekstra and Wentink are making sure that their respective companies tap the best of Indian talent in it and biotechnology, Walan is here to turn around Astra Zeneca, and Knaben is trying to convince fleet operators in India that modern truck technology may actually be better for their bottomlines. Gandshoel's company, of course, needs no introduction and Wilson's Telelogic, while no household name like Ericsson, does the high-end work of making tools for software and systems engineering. But how are our Scandinavian friends taking to the heat and dust of India? ''One tends to get overwhelmed by India initially because there are people everywhere,'' confesses Knaben. ''But there's a small club of people from my part of the world, besides which the natural warmth of Indians is helping me feel at home.''
His compatriots find themselves equally at ease. Says Walan of Astra Zeneca: ''Although some would consider a deputation to India as a punishment posting, I look at it very differently.'' For good reason. Walan hasn't just been involved in charities in the country for the last 10 years; his adopted daughter is of Indian birth.
Life In Death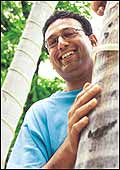 SANJAY BHATNAGAR: back with big bucks
Lights may be going out for ENRON in India, but its former country manager, Sanjay Bhatnagar, is shining bright. Recently, the Harvard-grad, who spent over seven years getting Enron's $2.7 billion Dabhol Power Co. up and running, returned to India with $500 million in his pockets as a venture capitalist. His new fund, Thot Capital, will primarily invest in distressed, but essentially good, companies and then turn them around. The 40-year-old Bhatnagar, who spends most of his time between Delhi and New York, has already acquired stakes in Droplets (an emerging internet technology company) and Legital (a company working in the digital signature space), both in the US, and is also scouting for some deals at home. But is VC still a good business to be in? ''In the last two to three years, the business models of companies have changed substantially. That is why they need all the more help,'' is how Bhatnagar sees it. He has company in Rajesh Jog, CFO of e-Ventures, who's also putting together a fund to invest in troubled companies. Last fortnight, Jog was in Europe trying to talk a $100-million-plus out of investors. Having worked at Enron and e-Ventures respectively, Bhatnagar and Jog should know a thing or two about companies in distress, right?
Chip Warrior

P. WARRIOR: there's no stopping this super girl
It wasn't her surname that influenced embattled tech-giant Motorola to name Padmasree Warrior general of its prestigious chip development business in Illinois, USA. The 39-year-old chemical engineer from IIT-Delhi has more than earned her spurs at the $37-billion communications major. Joining Motorola in 1984, Warrior worked her way up to become the Director of Semiconductor Products Sector, whose army of 1,300 engineers have filed for 270 patents in emerging communication technologies. Now, as the head of the jealously guarded chip team, Warrior isn't just the highest ranking Indian woman techie in the US, but also Motorola's top-most woman executive. But that's not really what excites this pottery and painting enthusiast about her new job. It is this: she has been entrusted with the task of turning into reality Motorola's dream of developing a new kind of compound semiconductor and silicon-based chip, which will be 40 times faster than those currently available. Obviously, Motorola believes that if there is anybody who can win this battle, it is this warrior.