The year: 1977. The Janata Party, which had just been swept into power at the Centre, decided to throw MNC computer giant IBM out of India. Azim H. Premji, then a young man, grappling with his family's business in edible oils and detergents, smelt an opportunity in the then practically non-existent it space and dived headlong into it. That decision changed his life, and played a major role in transforming India from a Third World no-hoper into one of the world's knowledge superpowers. Wipro is today the third largest Indian it and it services company.
Around the same time, a young Indian socialist working in France travelled to Bulgaria and was arrested as a spy for talking to a girl in French. He was apalled by the restrictions of the Marxist system and turned capitalist with a vengeance. His name: N.R. Narayana Murthy, who has recounted this story umpteenth times. "I am a capitalist in mind and socialist at heart," Murthy has often said in the past. It was this unusual blend of ideologies that led Infosys to offer employee stock option plans early on in its evolution.
These decisions were game changers for the two tech titans-and for a large number of people across the globe whose lives were touched by them.
Not every decision changes the course of history, of course; but many executives have taken decisions that have lifted them from obscurity and put them on higher growth trajectories. Here, we profile some of them.
Francisco D'Souza, 38
President and CEO, Cognizant Technologies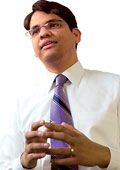 For D'souza, it was a deeply personal decision that proved pivotal to his career. "The single-most important decision that I made early in my career was to stay off the beaten path," he says, adding that when he came to work at Cognizant (then Dun & Bradstreet) in India in 1994, it was a small, virtually insignificant business unit within a major us corporation. "But because of this, we had a lot of autonomy and I was able to learn quickly, try my hand at various functional aspects of the business and take greater responsibility far more quickly," says D'Souza. During his long stint (he worked with three different chief executives), he was able to imbibe the individual work styles of each one and see, and contribute significantly to, the company's evolution into a multi-billion dollar one.
LESSON: Identify a growth opporunity for yourself and ride it to its logical end.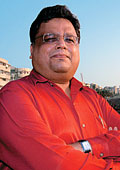 Rakesh Jhunjhunwala, 47
CEO, Rare Enterprises
After graduating as a chartered accountant in 1985, Jhunjhunwala invested a few thousand rupees on the stock market. "That one decision changed the course of my life for the better," says the man who the media regularly calls "BSE Stock Broker" and "high net worth investor". He says he knew within days that he wanted to make his career on the stock market. It's a decision that hasn't exactly hurt him-his Rare Enterprises has a portfolio worth Rs 1,785 crore as on March 14, 2007. And Forbes, which makes it its business to track the wealth of the über rich worldwide, last year estimated Jhunjhunwala's net worth to be a couple of hundred millions short of the billion-dollar mark. "In the 80s, when I entered the markets, it was going through a dull phase but I was still bullish and made money," he says. He made money even during the Harshad Mehta-fuelled boom and again in the crash that followed. "I got it right both ways," he says. The reason: he has followed a diligent and methodical approach-what Warren Buffett has made famous as "value investing".
LESSON: Follow your convictions and master your domain thoroughly.
Ashok Soota, 65
Chairman, MindTree Consulting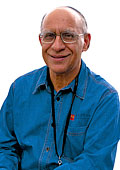 Soota surprised everyone in 1999 when he quit his position as Vice Chairman of Wipro and CEO of Wipro Technologies to launch MindTree with nine other industry veterans. "Several people questioned my decision then, and their numbers grew over the next 12-18 months later when the it industry went through a downturn, forcing many fledgling companies to shut shop," says Soota, who steered MindTree past the $100 million (Rs 450 crore) revenue mark last year and made it a preferred employer in the competitive it market. The company now has over 6,000 employees and early investors, such as Global Technology Ventures, have made a profitable exit following its blockbuster public offering that saw its shares list at a 47.5 per cent premium of its offer price of Rs 425 per share. "If you're taking such a radical step, it's important to be 100 per cent convinced about the viability of your business… I was also helped by the quality of the top management when I started MindTree," explains Soota.
LESSON: Apart from courage of conviction, you must also have enough steel to ride through tough times.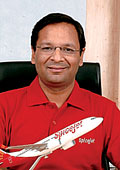 Ajay Singh, 41
Founder and Director, SpiceJet
The decision that changed my career was the one to start a low-cost airline," says Singh, who was inspired by the examples of Ryan Air and Easy Jet, which deliver the lowest air fares to price-sensitive consumers. "My vision was to redefine flying from a 'CEOs only' kind of activity and make it affordable for everyone," he says. SpiceJet, which began operations in 2005 with a fleet of six Boeing 737-800 new generation aircraft, today has a fleet size of 11, and flies to 14 destinations.
LESSON: Always keep in mind the needs of your customer (it may be your boss) and tailor your strategy accordingly.
Ravi Uppal, 54
VC & MD, ABB India, Head (South Asia-Pacific)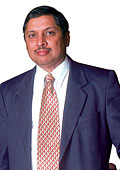 Two events have shaped Uppal's career. The first was his decision, in 1996, to establish Volvo's operations in India. "Many people thought Volvo was an idea before its time-but I knew the idea of offering luxury and comfort to a middle class clientele would work. We went ahead and wrote a new chapter in the annals of India's commercial transport history," he says. The next big decision was to return to ABB India as CEO in 2001. "The challenge was to transform the company into a mega-enterprise of global proportions. It called for out-of-the-box thinking but we managed this successfully as well," he adds.
LESSON: Every problem has a solution; the trick is to find it.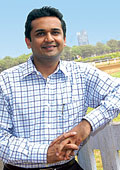 Alok Kejriwal, 38
Founder and CEO, Contest2win
Kejriwal says his career changed the day he hired Thota Ranganath from Pepsi as coo at his first start-up, contests2win.com (c2w). "I was hiring probably the most charged-up professional I had ever come across; little did I know that I was actually changing the course of my company's future and mine too," he admits. Ranga took over the day-to-day operations of c2w from Day 1 and made it very professional and process-driven. "His corporatisation drive at a start-up blended perfectly with my entrepreneurial style. While I drove business development, he drove company development," says Kejriwal. The watershed event came about six months later in February 2000. c2w was offered an opportunity to start C2W China as a JV with Softbank, one of the world's leading VCs. Ranganath migrated to China to set it up, did it successfully, and also launched Mobile2win, which Kejriwal sold to Disney in September 2006 (he refuses to divulge how much he sold it for but says he got seven times his investment). "I had managed to not just replicate myself but actually deliver a much better version," he adds.
LESSON: You must have the courage and the vision to hire people who may be smarter than you.
---
Fly High
The demand for commercial pilots is growing every day.
The shortage is so alarming that even the Indian Air Force is considering releasing some of its aces to serve Indian and Air-India. At last count, the Indian aviation industry was facing a shortfall of more than 1,000 pilots. Most airlines are recruiting pilots from Central Asia, East Europe and anywhere else they are available. But many of them aren't fluent in English, creating massive communications and safety problems. Says Tushar Basu, Director, Analytic Consultants, a leading recruitment services company: "According to a recent study by Airbus, India's commercial aircraft fleet is expected to rise to 1,100 by 2027." Industry projections estimate that India's fleet strength (commercial aircraft) will rise from about 164 now to about 500 over the next five years. Now, why does a commercial pilot's job suddenly look so alluring?
FACT BOX
WHO'S HIRING: Every single airline is hiring as are some large companies that are buying wide-bodied corporate jets.
WHO'RE THEY HIRING: Individuals with Commercial Pilot's Licence (with or without job experience).
AT WHAT LEVEL: Mostly at the entry and middle levels.
AT WHAT SALARIES: The two PSU airlines have grades; pay and perks can vary between Rs 40,000 p.m. for freshers to Rs 2.5 lakh-plus p.m. for captains. Private airlines pay anything between 1.5-3 times as much.
WHAT ARE THE NUMBERS LIKE: Indian airlines will require about 5,000 pilots over the next five years.
---
Q: I am a final-year student of Botany and am interested in pursuing a career in biotechnology. Please tell me about the reputed universities offering a Masters in Biotechnology. Which branch should I specialise in? What are the career options?
There are almost a hundred colleges in India offering courses in biotechnology. The Institute of Bioinformatics and Applied Biotechnology, Pune, is one of them. Besides, certain medical colleges offer related courses as well, e.g. AIIMS in New Delhi. Go to www.indicareer.com/biotechnology-colleges-in-india.html for a list of institutes offering courses in biotechnology.
Q: I am doing B. Tech. from a private institute and am interested in Environmental Studies. Please tell me which course I should take and where it is offered. What are the prospects?
Environmental Engineering does have a growing scope in today's environment of green consciousness. Most engineering institutes /universities offering engineering courses offer courses in environmental engineering as well. I would recommend that you go to one of the reputed institutes if you are able to get in as this will enhance your career prospects.
Answers to your career concerns are contributed by Tarun Sheth (Senior Consultant) and Shilpa Sheth (Managing Partner, US practice) of HR firm, Shilputsi Consultants. Write to Help,Tarun!
c/o Business Today, Videocon Tower, Fifth Floor, E-1, Jhandewalan Extn., New Delhi-110055.
---
Answers to your career concerns are contributed by Tarun Sheth (Senior Consultant) and Shilpa Sheth (Managing Partner, US practice) of HR firm, Shilputsi Consultants. Write to Help,Tarun! c/o Business Today, Videocon Tower, Fifth Floor, E-1, Jhandewalan Extn., New Delhi-110055..
---