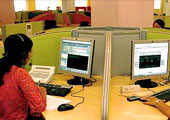 Captive BPOs: The good times seem well and truly over
There is an apocryphal story about the CEO of a European company visiting the impressive tech campus of an IT giant in Bangalore-complete with manicured lawns and an artificial water body. "Are your clients, including us, paying for all this?" he asks. The story encapsulates the angst that many MNCs feel about the very high profitability of Indian it service vendors-Tier I vendors like TCS, Infosys and Wipro, for instance, have an average net profit margins of 24 per cent, compared to 6-8 per cent for their multinational competitors. Not surprisingly, most MNCs come to the conclusion that they will be better off setting up their own "captive centres" and, thus, save on vendor margins.
Other arguments-like protection of IPR and the need to ensure quality by having end-to-end control over the processes-are also offered by companies that set up captives in India. Over the last two years alone, more than 300 such captives have popped up in India. Companies like Ford, Bosch, Lear, Schneider Group, Honeywell, JP Morgan, Morgan Stanley, Tesco and HSBC have all jumped onto the bandwagon.
However, a recent report by Forrester Research Inc., a research and consultancy firm, titled Shattering the Offshore Captive Center Myth, states that the captive centre reality differs sharply from the perceptions of many companies. The report says that more than 60 per cent of captive centres in India are struggling. Sudin Apte, Country Head & Senior Analyst, Forrester India, who authored the report, says short-lived enthusiasm for offshoring and lack of process maturity and integration are the most common reasons for captives failing. The lack of scale, poor morale and unrealistic cost models also compound the problem. "As a result of these issues, firms quickly realise that setting up a captive centre is not an end point in itself but just a stage in their offshoring and outsourcing evolution," he says. A number of early entrants have realised this and have sold their captives and opted to outsource the work to third-party vendors, and some others are now leveraging the expertise of their partners much more than in the past in their renewed initiative to build an offshore eco-system.
THE RATIONALE AND THE REALITY
Why MNCs set up captive centres:
» Executives want to go offshore because of the 'Welch' legacy
» Tech laggards play follow the leader
» Intellectual property concerns
» They feel that doing it in-house will save them money
» Foreign parent can retain end-to-end process control
Why captives mostly fail:
» Sporadic management support
» Enthusiasm for offshoring short-lived
» Unrealistic cost models
» Attrition fuelled by uninteresting work and overdependence on headquarters
» Lack of process and integration
The CEO of a Tier II Indian it services company says: "What they don't realise is that there are huge challenges-like the ability to attract and, more importantly, retain talent, given the high attrition levels prevailing in the industry. Also, the systems and process maturity that we have developed is difficult to replicate. The (high) fixed costs are also spread across many clients. Many companies don't realise this, set up captives, and then regret their decision later." There are a number of examples where companies have logged out of India after setting up captives. Prominent among them are Apple Inc., which shut its development centre in Bangalore, Sykes Enterprises, PowerGen Retail and BelAir Communications India. Pervasive sold its operations to Aztec Software and Technology Services.
The Forrester report predicts that 5-10 per cent of captives will shut down, 20 per cent will embrace a hybrid approach of captives plus outsourcing and 40-50 per cent will adopt what Apte calls the termite strategy. "Here, the third-party vendor 'hollows out' the captive centre, and slowly takes the existing staff onto its own rolls. All that then remains of the MNC's captive centre is the Project Management Office (PMO), sometimes called India Oversight Office. This model provides a unique combination of close monitoring and low-cost execution," he says. The remaining 10 per cent of firms will sell out and go the whole hog in outsourcing.
The failure of the captive model means that within the next three years, there will be accelerated demand for third-party vendors for services, especially in product development. The good times, it seems, will continue for the Indian it sector.
---
INSTAN TIP
The fortnight's burning question.
HAS RBI MANAGED TO TAME THE INFLATIONARY FEARS IN THE INDIAN ECONOMY?
No. Rajiv Kumar, Director and Chief Executive, ICRIER
The Index of Industrial Production shows that the manufacturing sector is still booming; this may result in aggregate demand running ahead of capacity. Combined with a rise in agricultural prices, this may result in inflationary pressures rising in the coming months.
Yes. Venugopal Dhoot, Chairman, Videocon Group
I think the worst is behind us. The government and RBI have controlled money supply, and this has stemmed the inflation rate. With the monsoons just around the corner, you can expect food prices, which have shot up in recent times, to remain stable.
Maybe. Habil Khorakiwala, President, FICCI
Supply side issues are still critical. The government has addressed a part of the problem by importing primary articles; and a good monsoon will help the situation further. But we still have to tackle the supply crunch in the manufacturing sector. And we don't agree with RBI's decision to raise interest rates as it impacts investment.
---
NOW, BUY TOP END PENS IN INDIA
That the luxury goods market in India is booming is no secret, but until recently, the only ultra-luxe pens legally available in that segment were Mont Blanc and Waterman. That's about to change. Penn-E-Regali has launched exotic writing instrument brands such as Tibaldi, Visconti, Delta and Markiaro in the country. The icing on the cake, though, will be the limited edition pens that the company will periodically bring into the country from Jaguar, Ferrari and Ducati.
Says Pramod Goenka, Director, M&S Marts India, which owns Penn-E-Regali: "There is a market for high-end, luxury writing instruments in India. The country also has a growing tribe of serious pen collectors." Speaking of the Tibaldi for Bentley pen, priced at Rs 3 lakh, he explains that people who collect writing instruments truly value a good pen, and cost is not a deterrent when it comes to really top end brands.
There are no authentic figures on the size of the luxury pen market in this country. The company currently has two stores, in Mumbai and Delhi; by the end of 2007, it plans to have six, and by end-2008, 16 stores across India.
---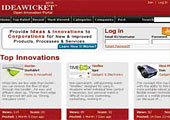 What is it? Ideawicket.com, an ideation portal, allows innovators to post their ideas or offer solutions to companies that may source those ideas or post their requirements.
How does it differ from others? It's a generic website and not focussed on one specific industry like muji.com, from Japanese specialty furniture maker Muji, and innocentive.com, a portal for pharmaceutical scientists to post their ideas.
How does it work? The portal allows subscribers-fees start from $1,000 (Rs 41,000) per month-access to the ideas and innovations posted on it; they then have to contact the innovator directly. Innovators, however, can post their ideas free of charge or browse through company requirements listed on the portal and offer solutions.
What about IPR? The portal is only a "handshake platform", as Founder CEO Amar Aujla puts it. The innovator and the company need to carry out their own due diligence on IPR and other legal issues.
How is it a win-win game? Companies can save on R&D costs by buying innovations from individuals and innovators get a platform on which to exhibit their ideas and look for takers.
---
Windows for $3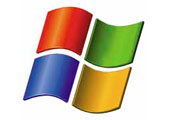 What is it? Microsoft has a $250 million (Rs 1,025 crore) programme called "Partners in Learning" which will offer a subsidised Windows Suite for $3 (Rs 123) from the second half of 2007.
Who can be a partner? Qualifying governments (local, regional, national) who buy their own hardware.
What it does not have? The Personal Computer itself. Microsoft only provides the software to qualifying governments.
What does the suite have? The suite includes Windows XP Starter Edition, a student version of MS Office, mail software and other educational tools from Microsoft.
What is the reach of the scheme? According to Microsoft, Partners in Learning is active in 101 countries and has reached over 57 million students to date.
-Kushan Mitra
---
EXPORTS
Status: $124.63 billion in 2006-07.
Impact: Growing exports are good for the economy as they bring in much needed foreign exchange resources into the country. However, the hardening rupee has led to a dip in the export growth rate.
MONEY SUPPLY GROWTH
Status: Up 20.5 per cent in April '07.
Impact: Growing money supply in the system fuels inflation which, in turn, pushes up interest rates. The high growth in money supply over the past few months-fuelled primarily by foreign inflows, higher credit offtake and corporate savings-has resulted in surplus liquidity, which has fuelled inflation and led to higher interest rates.
---
P-WATCH
A bird's eye view of what's hot and what's not on the government's policy radar.
FDI POLICY TO BE REVIEWED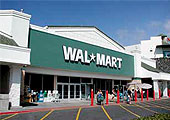 Foreign traders: Will the door be shut?
Expect the much-delayed overhaul of the Foreign Direct Investment (FDI) policy soon, now that the Uttar Pradesh assembly elections are out of the way and the Parliament session is getting over. The agenda is bursting at its seams: besides plugging loopholes to prevent a repeat of the Hutch-Vodafone controversy (involves definition of domestic and foreign equity for calculating the 74 per cent cap), the government plans to undertake a comprehensive review covering a broad spectrum of sectors such as telecom, coal mining and processing, petroleum, aviation, plantations and media, where there are sectoral caps and entry conditions.
Also, long-pending and contentious issues pertaining to liquor, tobacco and even gambling are likely to be taken up. In several areas where sectoral caps have been prescribed, automatic routes may be given a rethink and investors may have to go through the mandatory Foreign Investment Promotion Board (FIPB) approval route.
The fate of foreign investments in multi-brand retailing is also likely to be discussed, given that the results of the government sponsored study on the impact of foreign brands in the country is scheduled to be completed soon. Expect the Left parties to flare up again.
-Amit Mukherjee
REGULATOR'S HEAVY HAND
» Existing internet service providers pay 6 per cent of revenue as licence fee
» New entrants to pay Rs 20 lakh for a national licence and Rs 10 lakh for a state licence; district level ISPs discontinued
» FDI cap for ISPs to be brought down to 74 per cent, down from 100 per cent over two years
PAY MORE TO SURF: REGULATOR
You may soon have to pay more for your broadband connection. And, the hike will depend on the internet service provider (ISP); the biggies will burden you less. This is likely to follow from the Telecom Regulatory Authority of India (TRAI) recommendation, seeking a 6 per cent licence fee from all ISPs. "Small ISPs have no choice but to pass the entire burden on to the customer," says an angry Rajesh Chharia, President, Internet Service Providers Association of India (ISPAI). Larger ISPs, however, are taking a more diplomatic line. Says Naresh Ajwani, Executive Vice President, Sify: "Rather than making the customer pay more for basic services, we will earn out of value added services." Signs of a maturing market?
FILTERS FOR SEZ SOPS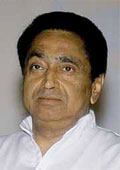 The central government is unlikely to press ahead with its advice to the states on allowing tax-exemptions in the non-processing areas of special economic zones (SEZs). This follows a recent communication by The Empowered Committee of State Finance Ministers, headed by West Bengal finance minister Ashim Dasgupta. "We cannot afford to lose any revenue on account of exemptions, whether it is VAT or any other taxes," says Dasgupta.
The decision is also based on past lessons where several firms in Export Oriented Units (EOUs) and Export Processing Zones (EPZ) have abused tax exemptions.
Non-processing areas of SEZs relate to social infrastructure such as schools, hospitals, malls, restaurants and parks. The Centre's SEZ norms stipulate that at least 50 per cent of an SEZ has to comprise the processing area, leaving the rest open for other uses.
---
P-WATCH COLUMN
The why, what and how-to of policy making.
TIME, WE GOT INDEBTED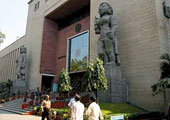 As we celebrate the 150th year of the 1857 uprising, the authorities are implicitly engaged in shadow-boxing of a similar kind. The fear of letting go of monetary controls looms large-lest we don't have enough foreign exchange to pay for our imports, or that our exporters are left to the vagaries of foreign currency movements or that RBI's ability to manage inflation is impaired. The result: a slew of measures by RBI and the Finance Ministry that send mixed signals to the market (see Unkind Cut, page 104). That is arguably worse than slowing down the pace of liberalisation, for instability on the policy front can become a trigger for the flight of capital out of the country, never mind the $200 billion (Rs 8.2 lakh crore) reserves in RBI's vaults.
So, how does the play-out look? Inflation targeting measures by RBI have firmed up domestic interest rates; the government is hoping that curbing demand will help. And, there is little else that the state can do, for the inflation drivers are on the supply side. It is a matter of time before the equity markets are affected by the increasing cost of debt, especially at a time when companies are going full throttle ahead with their investment plans. In anticipation of this, the larger companies have already hiked their overseas borrowing programmes as it is cheaper to borrow from abroad-last year's ECB drawal is estimated at $24 billion (Rs 1,08,000 crore), up from $16 billion (Rs 72,000 crore then) the previous year.
TALE BEARER
INDIAN PAPER, PLEASE
Last month, the inter-American Development Bank (the equivalent of Asian Development in Latin America) went shopping for a $150 million (Rs 615 crore) loan. The cheapest deal in the world: Japanese yen backed by a rupee asset. However, in the absence of full convertibility, the deal made sense only one way: issue a euro-rupee bond out of New York, which was used to transact the loan.
Evidently, the appetite for Indian paper has soared along with the currency.
-BC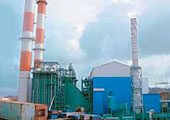 FUTURE-PROOFING
Last week, when Indian officials met up with the other sponsoring nations of the FutureGen project, they were in for a rude shock. The project, a $1-billion (Rs 4,100-crore) initiative of the Bush Administration, to develop a zero-emission coal-fired power plant had little to offer for their $10 million (Rs 41 crore) contribution. The US remained non-committal on the cost of accessing the technology once it was developed. No deal, protested the Indians.
-BC
Evidently, lack of depth in the domestic debt market is to blame for this approach-on the NSE, as against daily trades of Rs 12,000 crore in the equity segment, a mere Rs 600 crore of debt instruments are traded. Not surprisingly, Finance Minister P. Chidambaram recently told several non-life insurance companies to trade their government securities (bonds issued by government to finance its expenditure) before the maturity date. This will improve trading volumes and help the market discover a lower interest rate-the G-secs market is the largest component of the debt market and provides a benchmark for determining interest rates in the country.
The government is now realising that demand side measures have limitations.
So, additionally, why not lift the cap on FII participation in the $4 billion (Rs 16,400 crore) debt market, which will expand with the fm's advisory? Currently, the $2 billion (Rs 8,200 crore) limit for the 1,000-odd registered FIIs makes it an unattractive proposition for the latter. After all, the capital gains in the debt market are made on volumes compared to equity, where returns are higher.
Yes, the risk of flight of capital remains. But, with the rising interest in Indian paper (read Tale Bearer), this eventuality is unlikely to come to pass.
---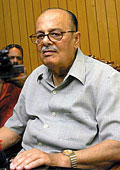 Union HRD Minister Singh: Remains defiant
Former US Defence Secretary Donald Rumsfeld is derisively called "old man in a hurry" in some circles. In the Indian context, the sobriquet fits Union HRD Minister Arjun Singh, 83, like a glove. The former Madhya Pradesh strongman has made no secret of his prime ministerial ambitions, and loses no opportunity to embarrass Prime Minister Manmohan Singh-he is the only minister who doesn't address the PM as "Sir"-but he seems to have run into a brick wall. His proposal on implementing 27 per cent quotas in the IITs and IIMs has been stayed by the Supreme Court, which has also asked uncomfortable, but relevant, questions, regarding the rationale behind the decision.
Singh, however, is putting up a brave face. Describing the court direction as a "welcome step", he said: "It indicates that the court has understood the implications of this issue which has wide ramifications." The quota controversy has divided the country but Singh is unfazed. An old-school Congressman, he remains mired in the philosophies that held India on a leash for the first four-and-a-half decades of Independence. His backers: his friends in the Left, who, he hopes will help elevate him to the top chair, and a section of intellectuals who feel the quota project will further their own regressive agendas. But time is running out for Singh. He keeps frail health-the joke "Congress ka haath, walking stick ka saath", is believed to be aimed at him-and it is no secret that large, progressive sections of the polity will be happy to see him being put on the pasture. Whatever happens, Singh's political legacy will be a troubled one.
---
56 per cent: Google's share of global internet search queries. The company's $145 billion (Rs 5,94,500 crore) market value tops that of Time Warner, Viacom, CBS, Publicis Groupe, and the New York Times Co. combined
300: The approximate number of biotech firms in India; this is likely to double in the next four years
$19 billion (Rs 77,900 crore): FDI inflows into India in 2006-07, the highest ever
$63 billion (Rs 2,58,300 crore): Estimated global revenues from SMSs, accruing to about 700 carriers in 2007, according to a Frost & Sullivan report. This represents more than two billion users and a trillion messages per year.
212,000: The number of Indians who visited London last year, up from 130,000 in 2003
1,188,120: The total number of commercial aircraft movements in India in 2006; Atlanta alone recorded 976,447 such movements, Los Angeles 656,842, Paris 541,556; Frankfurt 489,406 and Amsterdam 440,163
54: India's rank this year in the Economist Intelligence Unit E-readiness ranking. India scored 4.66 on a scale of 10. Denmark topped the chart with a score of 8.88
107.7 million: The number of monthly visitors to MySpace, the world's most dominant social network
100 kg: The weight of the world's biggest, purest and highest denomination coin issued by the Royal Canadian Mint. It has a face value of C$1 million (Rs 3.7 crore), easily dwarfing its closest rival, the 31-kilogramme "Big Phil" from Austria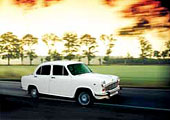 $3.6 million (Rs 16.2 crore): Arcelor-Mittal CEO Lakshmi Mittal's pay packet in 2006. He earned a base salary of $2.05 million (Rs 9 crore) and received $1.68 million (Rs 7.56 crore) in performance-related payments
15,000: The number of Ambassadors assembled every year