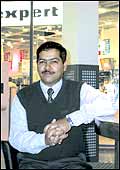 Rohit Bhatia, till recently head of value Added Services (VAS) and Product Development at Bharti Telecom, is quite partial to Sweden. "Its Nordic name, Sverige," he explains, "comes from the Sanskrit word for heaven, Swarg." The 38-year-old Bhatia, studied management in Stockholm after getting an engineering degree from his native town of Jabalpur and worked with the Swedish mobile handset major Ericsson for five years. He's now back in Scandinavia as Director (Business Development) with SmartTrust, a C= 50 million (Rs 263 crore) mobile solutions provider. As perhaps the first head of VAS of any mobile service provider in the country, Bhatia was instrumental in taking the share of such services to nearly 10 per cent of his company's revenues. "The big challenge was to bring about uniformity of services from four circles to 15 in a year. The other players merely tried to follow what we did with VAS at Bharti," says Bhatia triumphantly. Now that he's even helped build the first Hindu temple in Stockholm, the heaven's got some Gods too.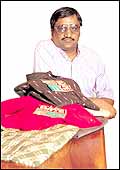 Bizarre Bazaar
Pantaloon managing director Kishore Biyani's knack of delivering spicy sound bites is well known. What he now wants to be equally well known for is his disregard for consultants evangelising the virtues of the American retail models in India. "India is a nation of shopkeepers," thunders the 42-year-old Biyani, "and offering that Indianness to the customer is my focus." Even if it means breeding cows and buffaloes, in crowded Mumbai, outside his newly opened Food Bazaar chain of grocery stores, and milking them right in front of his customers to give them "clean and fresh" milk. Flour mills inside the stores and a choice of ingredients in spices and pickles, will complete this uniquely Indian experience. Extending his logic, he'd need a mini farm inside the stores. We're wondering if Biyani's bazaars will resemble village haats. Can't get more Indian than that.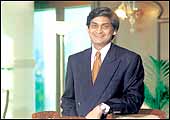 Family On Top
The corner room at Essar Steel had been lying vacant for more than a year since Jatinder Mehta retired. But the Ruias didn't look too far outside the family to find an occupant. Prashant Ruia, the 34-year-old son of Essar's Chairman Shashikant Ruia, has been appointed the MD of the steel major. Having been drafted into the company's board at the age of 20, Ruia is an experienced hand. Besides increased sales and profits, Essar has also emerged the largest exporter of hot-rolled coils in the country this year. There's no better time to become the boss.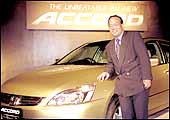 Testing Drive
The 53-year-old managing director of Honda Siel Cars, Hajime Yamada is a man on a mission. In the past six months, Honda-Siel has totally revamped its product offerings (an all-new Accord and a new CR-V), culminating in the launch of the new Honda City in late October. Despite being great performers on the roads, Honda's cars have never really set the sales charts alight.
However, armed with a fresh marketing strategy and aggressive pricing, Yamada hopes to take on the likes of the Hyundai Accent and Ford Ikon, and sell 2,000 cars a month. Ergo, an upbeat Yamada has decided to add another shift at the company's Greater Noida plant. "Daily production will double from 50 to a 100 cars," he says. For a company that has barely sold 60,000 units in five years, the revised target is a tall order. But Yamada believes that with the expanding Indian market and Honda's newly discovered value-for-money proposition, sales can only go in only one direction-up.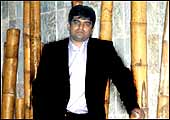 FMCG Foray
After having taught the Indian and Japanese consumer electronics majors a marketing lesson or two, LG is now eyeing a slice of the FMCG pie. Vijay Singh, the 38-year-old Managing Director of LG Household and Healthcare (India), recently launched as many as 30 personal care products like toothpastes and shampoos. And believe it or not, there are 240 more in the pipeline. But the sales target for the next two years is a rather modest Rs 100 crore. Singh seems to be relying on the company's genetics more than anything else. "Way back in 1947, LG's first blockbuster product in Korea was the Lucky Toothpaste. It's a segment we thoroughly understand," he says. The chaebol has a sizable marketshare for these products in China and other South-East Asian countries. Singh is perhaps thinking selling toothpaste isn't too different from selling TVS. After all they're both tubes.
-compiled by T.R. Vivek; contributed by Dipayan Baishya, Venkatesha Babu, Kushan Mitra & Swati Prasad