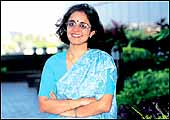 PROFILE




NAME:

MADHABI PURI BUCH


AGE:

37
ICICI BANK
SENIOR GENERAL MANAGER
The story of people who had it all and threw it away to do something crazy has been oft-told. But what about professionals who like to zig while others zag-and actually go off to do something else mid-career?
You can, of course, blame the celebrities for tempting such behaviour, the British actor Daniel Day-Lewis being the most celebrated recent example. This guy won an Oscar for My Left Foot, did In The Name Of The Father and then departed for Florence to learn how to become an expert Italian cobbler, of all things. His comeback film? Gangs of New York, with its awesome Italian sets. Before that, there was the legendary Eric Clapton, who'd gone off training as a puppeteer before he returned to record his poignant Tears in Heaven.
Of course, finding artistes who do this sort of thing in India is not too difficult; they hold no 'job' in any case, and are free to indulge their fancies. But what about regular nine-to-five professionals?
Guess What, They Exist
Among the most fascinating career stories is that of Alok Vajpeyi, currently Chief Operating Officer of DSP Merrill Lynch Mutual Funds. An LSE grad and investment banker, he had a successful early run with the Swiss BZW group. In 1994, BZW shut shop in India and he found himself out in the cold. He decided to go solo-and fund an advertising agency called Momentum. As a finance man, he played key roles in such deals as Hindustan Lever's buyout of Recon Oil's Cococare unit. He also dabbled around in other things, and then in 2000, returned as a fully pinstriped member of the investment banking crowd.
Scout around, and you'll hear other tales of romantic interludes as well, and from some of the most supposedly linear professions. Madhabi Puri Buch, Senior General Manager, Head (Product Technology Group), ICICI Bank, took a break from banking to become a salesgirl, believe it or not.
An ICICI Bank and ANZ Grindlays' employee, Buch found herself shifting to the UK-where Unilever had transferred her husband. "We had a young child and we really wanted to be together," she explains, "so I thought that I should go with my husband."
Once there, in a small town in South England called Chester, Buch simply couldn't bear the thought of just staying at home-so she looked around. And nearly got herself hired as a cleaning lady at a local store. "I was quite ready to clean, sweep and mop floors, but luckily I managed to get a job as a salesgirl in another store," she recalls. Wasn't the job a let down? "Not at all, I had a great time doing it, and I had an open mind." She's back in India now, and after a brief stint as a market researcher for ORG-MARG, has resumed her former role as a banker at ICICI Bank. "I've had an exciting career, one might say," she adds cheerfully.
Madcap Refreshment
The thing about a career interlude is this: you can never really be the same again, regardless of the profession. To some people, that might actually be the whole point of the exercise.
Ask Raja Krishnamoorthy, an hr consultant based in Chennai. The man was once the hr head of the Chennai-based it company Polaris. A regular job-performance reviews, hiring and all the rest of it. But Krishnamoorthy was not as much a regular hr man as one might have thought. He had been a long-time friend of Tamil film director Mani Ratnam, and had always been a keen movie enthusiast as well.
So one fine day, Krishnamoorthy chucked up his well-paying job, and started dabbling in the movie business. "I just had some fun," he says. That done, he was back to hr, this time with his own hr consultancy. Has the showbiz interlude changed him as an hr professional? It sure has, he says.
And what about Buch's stint as a salesgirl? She is positively effusive about the value she places on her experience working in the UK. "I learnt my first and some of my most important lessons in customer service and rostering, as a salesgirl," says the banker, underscoring the importance of observation. "I am sure I would have learnt something even if I had become a cleaning lady," she adds, and she's not joking. Many of these interludes-whether as relevant as a move from adfilms to feature films, or as bizarre as a shift from, say, website designing to dairy farming-potentially have a permanent impact on the original career. That's what makes them so interesting, isn't it?
---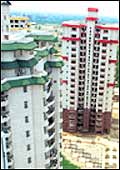 Tipplers' best friend: Not for novices, strictly
Location, location, location: these are the three factors of real estate value. So a career in posh real estate consultancy should be a breeze, right? Wake up. ''High-end real estate agency is not really run-of-the-mill villa-vendoring,'' says Anshuman Magazine, MD (South Asia), C.B. Richard Ellis, ''it's a tough job for which we need smart, presentable agents with an unmatched gift of the gab.'' Besides, 'location' to sophisticates isn't just a pin on the map; it's also the image it conjures. To do the role justice, learn to become address-conscious on someone else's behalf. This includes understanding what assorted names-of enclaves, condos et al-connote, to those who 'know', as a Chivas Regal ad once put it. Get it, you're in business.
---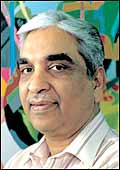 I am a 31-year-old graduate with experience in selling cable TV hardware products. I am based in Muzaffarpur, Bihar, and there are very few opportunities here. I'm trying to change my current job, but unable to find a suitable one despite an excellent track record in sales and marketing. Perhaps it is the lack of an MBA degree that's hindering my search. Is an MBA so vital for executive recruitment? Why do I need such a certificate, despite good performance?
There are many reasons for an MBA to be helpful-I'll give you two important ones. Firstly, it teaches you something about different disciplines of management. Secondly, an MBA is a post graduate qualification and if you are competing with an MBA candidate for the same job-guess who the company will prefer? Since there are quite a few management schools and hence quite a few MBAs, chances of the above are very likely. A lot of companies fix an MBA degree as a minimum qualification for certain jobs. Hence despite your good record, you may find it difficult to change. Even if you do get another job now, the lack of an MBA may come in your way of advancement.
I have been working as assistant manager (marketing) in an engineering company for six months. I like the company and its work culture, but I have trouble adapting to my boss' style of functioning-particularly his often-impulsive decisions and short temper. This sometimes results in large communication gaps that I am finding difficult to bridge. I am thinking of putting in my papers and looking for another job. Should I?
There will always be something imperfect in every job/company. Here you like the company and its culture-so I would recommend that if you are learning and doing well, you stay on a little longer. Changing jobs after six months does not look good on a resume. However, if your boss is obnoxious and others actually feel the same way, you could all collectively go and talk to your superiors. Remember, though, that this may backfire on you. At the end of the day if the situation gets absolutely beyond your tolerance limit, find another job.
I have been working as a lecturer in a private college, teaching marketing to MBA students for the past three years. I possess MBA certificates in both marketing and finance. I have also recently completed the CFA programme by ICFAI. Currently, I'm looking for a job with private banks. Since I'm 32 years now, considering my age and qualifications, can I get an opening in the private banking sector?
You have not mentioned where your MBA is from. If it is not from a well-known institute, it may not be easy to find an opening in the private banking sector. You could definitely try-nothing is impossible. However be prepared for not being given full credit for your years of experience in teaching.
I am a Production Manager in charge of quality and procurement with a confectionery company. Lately, the authorities have swooped down on the company after some of our candies were found to be inappropriate for human consumption. I work in one of the company's two main facilities. Most of the bad candies were produced in my factory. Now the company is taking strict measures and the head of sourcing is running an intense campaign against me, telling everyone that the man in charge of quality control-that is, me-should resign with no need for any investigation. My role as a quality controller is only as a user of statistical tools, and the CEO has said everyone is responsible for quality. Why must I be the fall guy? I feel victimised.
Firstly you are not being victimised. Yes there needs to be someone to be the fall guy-to be held accountable for what happened. You seem to be the one! However, before you go into a phase of self pity-the fact is that you were the Production Manager-the episodes happened under your watch. The buck stops at you as far as production is concerned. Why are chairmen and directors held accountable for activities in the company and sent to jail at times. It is the same concept. So though I do sympathise with you, you need to accept that this is how the corporate world works. Request the company for a transfer even if it is to a job that is not as good. They may be amenable to making that accommodation. Otherwise, move on.
---
Answers to your career concerns are contributed by Tarun Sheth (Senior Consultant) and Shilpa Sheth (Managing Partner, US practice) of HR firm, Shilputsi Consultants. Write to Help,Tarun! c/o Business Today, Videocon Tower, Fifth Floor, E-1, Jhandewalan Extn., New Delhi-110055.
---
Industry Clusters
Industry groupings have their own logic-and that's where job seekers tend to head.
Entertainment in Hollywood, finance on wall Street, software in Silicon Valley... you get the notion of industry clusters. They operate on 'talent pool' logic, with the Brownian motion of job-switching employees doing a fine job of enriching the entire cluster's expertise per se.
How's India faring with clusters? The echo clusters of Mumbai's Bollywood and Dalal Street and Bangalore's Silicon Alley are the most obvious ones. But there are also auto component hubs in the National Capital Region (NCR) around Delhi, Pune and Chennai. There are pharmaceutical clusters in Andhra Pradesh, Gujarat and Maharashtra. And there are knitwear clusters at Tirupur, Tamil Nadu, and Ludhiana, Punjab (though fashion remains a Delhi scene).
Obtaining statistics on how many jobs these clusters have, though, is not easy. Official government data, as ever, is awfully sketchy. Most estimates, therefore, are derived from other figures. According to the Automotive Component Manufacturers Association of India (ACMA), for example, the auto sector currently employs 2.5 lakh people nationwide, and one may assume a rough 2:2:1 split between NCR, Chennai, and Pune.
The pharma industry is trickier. According to D.G. Shah, Secretary General of the Indian Pharmaceutical Alliance, only 20 per cent of India's pharma output (Rs 20,000 crore) can be traced to Andhra Pradesh, with Gujarat and Maharashtra together contributing 65 per cent. The industry has some 4.6 lakh people overall in direct employment (2.9 lakh in the organised sector and 1.7 lakh in SSI units), with another 7.5 lakh in ancillary industries.
And what about India's two big export hopes: software and clothes?
The Indian Cotton Mills' Federation (ICMF) claims that some 60 million Indians work in all parts of the clothes' value chain, put together. According to the Tirupur Exporters' Association (tea), some 2.5 lakh are employed in that town alone. According to the National Institute of Small Industries Extension Training (NISIET), Hyderabad, the Ludhiana knitwear cluster, which has an incredible 10,000 units, employs three lakh people.
Software, of course, is more than a hope: it is already a success story. According to NASSCOM, India's software industry has 6.5 lakh it software and services professionals. Of these, 2.05 lakh are working in the it software and services export industry, nearly 1.6 lakh in it-enabled services, 25,000 in the domestic software market and over 2.6 lakh in user organisations. By 2008, India will have more than a million it professionals, as per NASSCOM projections. G.C. Jayaprakash, Senior Consultant at StantonChase International, sees Bangalore alone adding on some 10,000-15,000 new it jobs every month.
As India emerges slowly from poverty, however, it is also beginning to see the emergence of a sort of 'investor' cluster... of well-off folk who want to play golf, sip lemonade by the poolside, stay information-rich, make smart investments and live the good life, a la Orange County, California, and Fairfield, Connecticut in the US. Flashes of this can be seen, for instance, in some of Gurgaon's swank residential enclaves.