Everything, as people have come to discover, is better in comics. You'll note that I use the term 'comics', not the more pretentious 'graphic novel' that some journalists came up with to describe, quite simply, stories told in pictures. Pictures, especially when scribbled by the right kind of hand, inked by the appropriate person and accompanied by the ideal script, pack a punch, and publishers all over the world are scrambling, as we speak, to get out comics versions of literary classics. The market may not be huge, but it is rabid, which is to say a comics customer is likely to spend a whole lot more on books (mostly comics) than a regular Joe buying books. That could explain why there are comics versions of everything from The Hobbit to Franz Kafka's Metamorphosis to a few Marlowe short stories of Raymond Chandler to Paul Auster's City of Glass to Ray Bradbury's short stories (Picasso Summer is far far better as a comic than it was as a straight short story, and it was simply devastating as one actually) weighing down some shelves in some bookshops all over the country. The phenomenon owes much to Chennai entrepreneur Hemu Ramaiah (she runs the Landmark chain) whose distribution company Westland is behind much of the imports. Still, that's another tale and one that can wait for its turn to be told.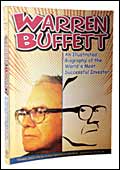 WARREN BUFFETT
By Ayano Morio
John Wiley & Sons
PP: 160
Price: Rs 688
The Japanese manga (literally, random pictures) has done for comics what the Impressionist school did for painting. Conservative readers may find the style a tad dystopian; then, conservative types are rarely going to be caught reading a comic book. It isn't just sex, gratuitous violence, technology, or urban angst that manga deals with; it also deals with the world of business. There's, of course, the well-known manga about Carlos Ghosn, the gaijin who turned around a Japanese auto company. Now, John Wiley & Sons thinks the format global enough (it is, actually) to warrant the release of an English translation of a Japanese comic on Warren Buffett, the Oracle of Omaha, by Ayano Morio, a Japanese comics writer/illustrator. She's no Mike Mignola (remember Hellboy?) and the book, simply called Warren Buffett isn't manga manga, but it will do. Deriving from several books on Buffett-the list includes some books in Japanese, including Investment Planning Manga-Morio weaves a compelling story in pictures interspersed with nursery-school-style-charts on Buffett's investing logic. It is also a great deal less hagiographical in nature than other biographies of the man.
This reviewer's recommendation: pick up the book if you are interested in stocks, Buffett, or comics (in that order). Warren Buffett will not tell you any more or any less about the man than any other biography of the man, but you can get through it in less than 45 minutes, which should be the mandated length for any work of non-fiction. Ayano Morio, may your tribe increase!
-R. Sukumar
---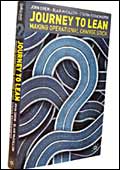 JOURNEY TO LEAN
By John Drew, Blair McCallum and Stefan Roggenhofer
Palgrave Macmillan
PP: 206
Price: Rs 1,822.50
In the hyper-competitive market of today, corporations employ a variety of tricks to stay ahead in the game. Some rely on branding, others on the strength of their product, and yet others on pricing or customer service. But manufacturing companies have their fates sealed much ahead of the marketplace. That happens on the shopfloor. Just about everything-brand premium, price advantage, customer satisfaction, indeed, profitability-is determined by how well their shopfloor performs. One company figured this out early on and has gone on to become the most valuable player in the global automotive industry. That company is Toyota Motor Corporation of Japan. At the heart of Toyota's success is something called the Toyota Production System, which, once discovered by the West, got labelled as 'lean manufacturing'. Why did it get called lean? Simply because, as the West learnt to its amazement, the system involved weeding out waste from the system and using less of everything every day: men, materials, machines, and money.
Ever since Toyota let the cat out of the bag, hordes of companies around the world have tried to emulate it. But none of them has been as successful as Toyota. Why is that? That's what the three authors, all McKinsey consultants, attempt to answer in Journey to Lean. As the title of the book indicates, lean is not so much about technique as mindset. It's well and truly a journey down a tough terrain, where companies face seemingly insurmountable odds but must persevere and prevail all the same. Most importantly, though, the top management must commit itself to the lean journey.
If you are a lean practitioner and unhappy with your progress, then this book, which has case studies from several industries, may help you do a quick self-audit to figure out where you are going wrong and how to set it right.
-R. Sridharan
---

Stefan Roggenhofer, principal, McKinsey & Co. and co-author of Journey To Lean, tells BT's Priyanka Sangani what 'lean' really is. Excerpts from an interview:
What would you say 'lean' is fundamentally about? Why aren't others as successful as Toyota?
People tend to focus on the technical elements of Toyota like 'Just In Time', not all of them. You have to include all elements. Infrastructure is equally important, as are organisational structure-building capability. And the people dimension cannot be ignored. How they behave, their attitude. We make three points in the book-the difference between the tool-based approach and system design approach, and that transforming an organisation into lean is a big endeavour, and not a marginal change. Most automotive companies claim to follow lean, but Toyota is as valuable as three to four of its competitors put together. This is because (the others) haven't fully understood the systems design aspect or how to get people to work in a certain (the required) way.
How do I know if I am truly a lean company?
The best way to know if you are lean is to look at the mindsets of the people in the organisation. In most organisations, it is only the executives who would be able to help with the problem solving, but in a lean organisation even the operations staff will say that we are here to solve your problem and help you.