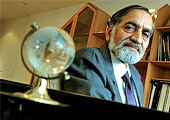 Six years after he took up the reigns of Nasscom, India's it industry lobby, Kiran Karnik, who turned 60 in March, is set to retire. Karnik, who worked with ISRO for two decades and then Discovery Networks India as MD, is expected to hand over the reins sometime over the next three to nine months when a successor is found. "Sixty is a good time to retire, but I will stay on board until a suitable replacement is identified," says Karnik, who denies that his decision is related to any conflicts within the it industry. When Karnik joined Nasscom in 2001, the Indian it industry was emerging from a bruising tech slowdown and BPOs were just about taking off. Today, it services are worth $48 billion (Rs 2,01,600 crore) in revenues, and BPOs $10 billion (Rs 42,000 crore). Perhaps even Karnik couldn't have imagined that things would turn out this exciting.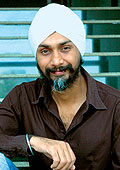 Broader Canvas
Do a good job and get rewarded. Euro RSCG India has a new Chief Creative Officer, and the new man is none other than Satbir Singh, until recently its creative head in Delhi. It's a big vote of confidence for the 36-year-old and, not surprisingly, he's feeling a bit overwhelmed. "It's just started sinking in, the adrenalin hasn't stopped pumping yet," he says with a grin. So what got Singh the job? The fact that in his previous role he was instrumental in clinching several new deals and dramatically improving the standard of creative output. No prizes for guessing what his employer wants him to do in the new role: Replicate the same results on an all-India scale. Watch this man.
His New Bug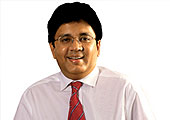 Lots of people would give their right arm to be in Kalanithi Maran's shoes. his Sun TV network doesn't just have a stranglehold in southern markets, but it's a money-spinner. For 2006-07, the media major could report Rs 500 crore in revenues and a net profit of Rs 250 crore. So why is Maran, 44, headed towards a money pit? We are talking about Sun's planned foray into aviation, as disclosed to the stock exchanges recently. Airlines are notoriously unprofitable-just ask any of them in India. Maran was not available for comment, but it is reasonable to assume that he will bring to aviation the same cautious management philosophy that he uses in running his media empire. For instance, he's still unwilling to foray into North India, where the dynamics of the TV market are vastly different. Therefore, it will be interesting to see what sort of an airline model he comes up with.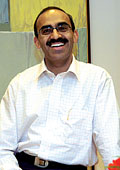 A Different Deal
When Anil Singhvi joined Gujarat Ambuja in 1986, the company, according to him, had "no balance sheet and no turnover." Today, it has a turnover in excess of Rs 5,000 crore. But end of April, Singhvi, 46, hung up his boots as Managing Director of Gujarat Ambuja, and donned the role of an investment advisor. He joined Geneva-based asset management firm Notz Stucki as Partner, India operations. But it may not be too much of a role change for him. At Ambuja, Singhvi was responsible for some of the deals, be it the buyouts of Modi Cements or DLF Cements, or the Big Bang Ambuja-Holcim deal. He, however, speaks of the decision to acquire the 14.8 per cent stake in acc from the Tatas as the turning point for Ambuja and him. "In retrospect, I think we should have consolidated our position in acc," says Singhvi, a passionate tabla player.
Innovation Jump-Starter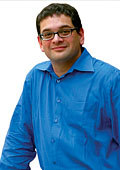 The first time around US-born Dev Patnaik thought of coming to India to take up a job, the travel agent tried to dissuade him. He ignored the advice. Lucky him. Because it was at Pune-based Forbes Marshall that Patnaik, 37, developed an approach to innovation that went on to inform the philosophy of his innovation consulting firm, Jump Associates. Now, Patnaik is back in India to help local companies innovate. "Our existing clients (in the us) also want to hear what the innovation landscape in India looks like-what's really happening there, how can we help and what do we need to know?," says Patnaik, who is looking forward to the birth of his daughter. A product design graduate from Stanford University, Patnaik is also an adjunct professor at the university and consults with some top companies such as Nike, Harley Davidson and GE. India isn't a big market for innovation. But that's precisely why Patnaik is here.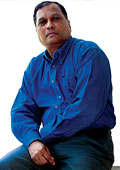 Planetary Movement
He is a naturalist and a wild life enthusiast when he is not at work. and when at work, he is responsible for distributing cable and satellite channels to our homes. Well, he is star India's 57-year-old boss for distribution, who's all set to join Kalanithi Maran's direct-to-home (DTH) venture, Sun Direct, as COO. While Tony D'Silva formally joins from May 14, he has already started doing his rounds of regional centres. "We expect to begin full fledged operations by June," says D'Silva, who will be moving from Mumbai to Chennai. To begin with, Sun Direct will focus on the southern markets and then move to cities like Mumbai and Delhi, where there are large numbers of south Indians. An old hand in the television distribution business, D'Silva will report to Kalanithi, since there are no plans to hire a CEO.