BUSINESS FAMILIES
Will The Singhs Let Brar
Manage Ranbaxy?

Within days of Chairman Parvinder Singh's funeral, his father, Bhai Mohan Singh, has challenged his son's legacy of professionalism at Ranbaxy.

By Rajeev Dubey

The patriarch is dead. Long live the patriarch! Among his many virtues, Parvinder Singh was a prescient man. In the 12 months before his death in early July, 1999, the former Chairman and Managing Director of Ranbaxy Laboratories initiated a number of steps, on the face of it, in a hurry, but, in hindsight, well thought-out. In March, 1999, he moved into his new farmhouse in Rajokri, on the Delhi-Gurgaon border, even though the interiors were still not complete. Before that, in July, 1998, he got his 2 sons married within the space of a week.
Finally, at the company's Annual General Meeting in June, 1999, he announced that, instead of his sons, Malvinder, 27, and Shivinder, 23, Ranbaxy would have a professional, Devinder Singh Brar, as its CEO. It was Singh's coup de grace to family business in India. By effectively ending the succession debate at Ranbaxy just 24 days before his death, Singh instituted his legacy: the baton would be passed on to a professional.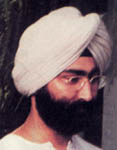 Will it stand the test of time? Barely had Delhi-and corporate India-bid farewell to one of its favourite sons did The Family flex its muscles. The protagonist is Bhai Mohan Singh, Parvinder's 80-year-old father, who has kicked up a storm. The patriarch, who was eased out of Ranbaxy after an open tussle with his son in 1993, pointed out holes in the succession. And challenged the board's decision on July 5, 1999, not to appoint Malvinder as a director, but to go ahead with appointing Brar as the new CEO, and Parvinder's long-time friend and former commerce secretary, Tejendra Khanna, as chairman.
Says Bhai Mohan Singh: ''I had expected Brar to take the initiative in this respect. Malvinder is quite intelligent. He should be inducted on the board.'' Khanna, 60, clarifies: ''Parvinder Singh had clarified that there will be no premature induction of his sons to high levels of responsibilities unless their superior finds them competent enough to be elevated. We have not received any request to induct Malvinder on the board.'' To make matters worse for Bhai Mohan Singh, both Malvinder and Shivinder issued a joint statement on July 5, 1999, stating: ''We both are of the firm belief of distinguishing ownership from management.''
Whether that is for public consumption alone remains to be seen. For, the sooner the issues being raised by Bhai Mohan Singh are sorted out, the better it would be for Ranbaxy. If things are delayed, the patriarch-who personally monitored the distribution of invitations to 400-odd guests for his son's antim ardas-has even threatened to play a more active role in the company's affairs. He warns: ''If things go wrong, I will intervene.''
There is, obviously, nothing wrong with Parvinder's logic that his sons should prove themselves before being given responsibilities. But that still does not mean that the largest shareholder-Bhai Mohan Singh and his wife Avtar Mohan (who together hold a 5 per cent stake), and Parvinder's family (which holds 30 per cent in personal names, through trusts, and a London-based special purpose vehicle)-should be kept away from vetting crucial board decisions. At the moment, there is no family member on the company's board. Says Amal Ganguli, 59, CEO, PricewaterhouseCoopers: ''Normally, a large stakeholder would want representation on the board.''
Indeed, in the developed countries, where a number of promoters have turned into mere owners, they use their positions as directors to keep a check on the company's operations. For example, in the US, the members of the Bancroft family, which owns a stake in Dow Jones & Co., have been pushing professional CEOs to earn more returns for shareholders since 1997. And, at Ford Motors, the family-owners struck back in 1998, by elevating the fourth-generation William Clay Ford Jr to the post of chairman after years of professional managers at the helm.
For 6 years, Bhai Mohan Singh has harboured a major grouse; he attributes the fallout with his son to certain ''elements'' in the company. ''I realise that some people in Ranbaxy influenced his (Parvinder's) mind,'' he says, while refusing to divulge their identities. Therefore, the patriarch is apprehensive that history might be repeated. Two other things bother Bhai Mohan Singh. How would Brar & Co. decide to induct Malvinder without grooming him and giving him a chance to prove himself in a responsible position? And what will happen to Ranbaxy once Brar retires by 2004? In an interview to BT last year, Brar, 46, said: ''I am going to give up all the executive powers when I turn 51 years.''
Since Bhai Mohan Singh is convinced that Malvinder is the future CEO, he argues that the board has to hone Malvinder's management skills by, first, inducting him and, second, by giving him responsibilities. Both Malvinder and Shivinder refused to talk to BT on the subject; Malvinder said he was in ''deep pain'' at the loss of his father and, thus, did not want to talk about issues like succession.
Clearly, Bhai Mohan Singh-who differed with his son when the latter was trying to make Ranbaxy globally competitive in the early 1990s-is determined now to stymie the progressive legacy of professionalism left behind by Parvinder. Despite some merit in the patriarch's argument, what is, perhaps, best for Ranbaxy is to give Brar a free hand to inculcate Parvinder's ideas and ideals into Ranbaxy's corporate lifeline. So that tomorrow can still belong to the professional manager-whether he be an outsider or a family member.
''I hope Brar will keep the interests of our family in mind''
Relations between Bhai Mohan Singh and his late son, Parvinder Singh, were never the same after the boardroom battle that led to the former's ouster from Ranbaxy Lab in 1993. Now, the forthright octogenarian talks openly about that episode, and the plans he has for his grandsons in an exclusive interview with BT:
What was Parvinder like as a son, and a human being?
I have never found anything wrong with Parvinder. He was a perfect gentleman, and a good human being. Differences of opinion is one thing, but he was not a bad boy. My estrangement with Parvinder was a personal issue, and it had nothing to do with business. But I cannot find anything really wrong with him.
What caused the estrangement?
According to my agreement with the company, I was to be the CMD till the end of 1998. Parvinder was to be the Vice-Chairman. It was approved by the board, the financial institutions, as well as the government. All 3 sons were to work under my supervision during my life-time. I was grooming Parvinder to be the successor anyway but, after the family settlement in 1990, some people in Ranbaxy influenced his mind.
Was that the only time you differed?
No. We had a licence to manufacture 6APA. Ranbaxy was its biggest consumer. But, in 1985, I set up a factory under a new company, Max India, for my youngest son, Analjit, to make 6APA. After 2 years, Parvinder told me that Max was making more money by selling 6APA than Ranbaxy was by selling the finished product. He wanted to set up a similar plant under Ranbaxy. I said ''No.'' He said I was partial, and left. And we never discussed that subject again.
What kind of a relationship do you share with your grandsons?
They are both warm-hearted, affectionate, and cultured. Malvinder is very intelligent. On the succession issue, I agreed with Parvinder on most things other than his statement proclaiming that his sons would have to wait till they were inducted on the company's board.
What is your opinion of Brar?
He is competent. And I am satisfied with his work. I hope he will keep the interests of our family in mind.