PEOPLE

If business were a circuit, we could already have a winner. He's started against CEOs, zoomed ahead of them on the bends, and beaten them handily in the straights. Now, he wants to do the same from the corner-room. Meet Gautam 'KS' Singhania, 33, the newly-appointed Raymond's CEO, one of the youngest inheritors in India. Marketing condoms and selling synthetic yarns until recently, Gautam is hoping that his new job will prove to be more stimulating than his previous stint at the loss-making Raymond Synthetics. ''I haven't got the time to feel anything. There's lots to be done,'' confesses Gautam, who, until he married femme fatale Nawaz Modi 2 months ago, was one of India's most complete bachelors. With Vijaypat Singhania, 61, retreating into the hangar, it is Gautam who will now mould the JK West Group in his image: racy, trendy, and, of course, always the talk of the town...

Speaking of which, Abdul Rashid Mir has created a circuit of his own. The CEO of the Cottage Industries Exposition, this Kashmiri, with the Queen's English and the King's etiquette, hosts dream shopping binges although you have to shell out $50,000 to be invited to one. A chartered aircraft then carries you from New York to Delhi, Bangkok, and Nairobi, where you can pick up anything money can't buy. ''They are special incentive travellers,'' explains Abdul, 56, ''who buy things that are many times more the price of the ticket.'' No wonder his guest-list ranges only from Madonna to Murdoch. ''Tina Ambani is an old client,'' adds Abdul, who is now setting up a palatial 50,000-sq. ft mall in Mumbai for his regulars. Of course, this will be in addition to his existing outlets at the Mint Palace in Benares and the Udaipur Palace Annexe. ''We are not selling a product. We are selling a heritage. So, the right kind of location is a must. Where else do you exhibit a Rs 15-lakh carving of the Ramayana on a single rosewood trunk? Or a Rs 25-lakh silk carpet, with over 2,500 knots per square inch?'' asks Abdul, who, obviously, is a big collector...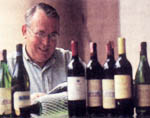 One collection Bachhus would approve of. Believe me, Modi Telstra's affable CEO, Barry Conney, takes his hobby seriously. Between making presentations to the Telecom Regulatory Authority of India and managing the telecom giant's operations in India, the 57-year-old Australian keeps a watchful eye on everything from sparklings from Australia to the rouges of France. He also collects wines from Italy, California, and Chile-although not India yet. While most of his collection is back home in Sydney, he has a few at his swank home in Calcutta. ''Not only do I enjoy drinking wines, I also enjoy collecting them. In fact, many of them appreciate in value, and are a good investment, often better than the stockmarket!'' says Barry, who dabbles in wine futures too. Watch out, once day, for a Chateau de Cooney!...

In France, incidentally, if your little finger sticks out when you toast your guests, they're bound to think you're snooty. In Japan, the only way to show you love the sushi is to bow, and say: ''Oiiishii desu.'' And just what do you do if you have to eat, sitting cross-legged, from a banana-leaf in India? Difficult, definitely, but not impossible for a transnational CEO, especially if you have help. From, say, Global Adjustments' Ranjini Manian, 35, who offers her skills to expats who dock at Chennai. ''Atithi devo bhav (The Guest Is God) has always been intrinsic of our culture,'' explains Ranjini, whose customers include firang managers from Ford, Airtouch Communications, Intel, and Hyundai Motor. ''What we are doing is different because it's not business. It is one person helping another to succeed,'' she says. Well then, a great business-to-business strategy for success...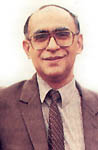 Nothing succeeds like success-and Ashok Soota. Twelve months short of retirement, he has shocked everybody in corporate India by taking the plunge himself. Explaining his decision to start a Rs 40 crore e-commerce and telecom software venture, the former Wipro president says: ''I always did have a desire to be an entrepreneur within me. When I found that my partners and I had common objectives and shared a similar vision, I joined the team.'' That includes Lucent Technologies' Subroto Bagchi and Wipro's N. Krishna Kumar, who headed its e-commerce and financial solutions division. For the quintessential manager, who started his career at DCM Shriram in 1965 and joined Wipro in 1984, this is the ultimate test. And Ashok is going to need all the luck he can get...

Just like Ashok Joshi, who has just been appointed the Executive Director of the Bombay Stock Exchange (BSE). Although he had himself applied for the job, since the 57-year-old was promoted as the deputy managing director of SBI Factors only in April, 1999, it was a tough call to make. ''I had to think long and hard before accepting the BSE offer,'' says the affable banker. Finally, telling himself that his 34 years in banking had prepared him for just such an assignment, never mind what happened to his predecessor, R.C. Mathur, he signed up. As someone who makes it a point to peruse 3 business newspapers a day, Ashok's bound to know that he's going to be making, rather than reading, the news in future. Best of luck.