Maybe it had to happen. Maybe it's absurd. Even the 'chief' word in senior management has started going the 'temp' way. So we now have CFOs, CIOs, CMOs, and guess what, even CEOs (is no title sacred anymore?) being taken aboard companies on a temporary basis-typically, for the planning and execution of a specific short-duration project.
Consider the case of S. Shivaram, who is currently a 'consultant' with a Bangalore-based firm making lab glassware. ''Don't be fooled by the 'consultant' tag,'' warns Ashok Reddy, Managing Director, TeamLease, a Bangalore-based talent agency that supplies the corporate world with senior-level managers (on its payroll) for periods ranging from three to 12 months. Shivaram, he elaborates, is actually running the glassware maker. Running as in running fulltime, with direct operational responsibility, both hands on the company's control panel. While analytical he may well be, as any consultant is expected to be, he also has service level agreements, key result areas and turnaround time inscripted into his job contract. He is, in fact, the glassware maker's CEO, even though his card bears the TeamLease logo alongside his company's. He is CEO, and he'll be off as soon as he's done-to his next career challenge.
Rationale And Rationalisation
It's still rather hard to fathom. Wouldn't Shivaram, for one, like a decent regular job? The kind that lets him cut himself some slack every now and then; that holds the promise of relaxed returns once he's done all his crazy-hour investing of mind, energy and passion; or at least the kind that doesn't have sand slipping down the hourglass every second as he works?
Well, Shivaram is philosophical on the subject of 'job security'. Having once gasped for breath in a ''painful'' downsizing exercise of his doing at British Oxygen, he doesn't place any premium on that concept anymore.
Besides, now that Shivaram's with TeamLease, and that too on his second timer-regulated stint, he has learnt the art of detached engagement, and is driven almost obsessively by the task at hand-to the deadline.
What about money? Shivaram admits to a "sharp reduction in terms of compensation", since he no longer has the creature comforts of his old stable job. You know, the chauffeured car, club membership and all the rest typical of an executive with three decades of corporate experience (including as regional head of a large company). What compensates for all that is the thrill of the charge, the rush of success, the stimulus of novelty. And he is, trust him on this, a happy man.
It's a promiscuity of sorts, and according to Reddy, it is increasingly a career-style of choice. The leasing model is attracting management talent far above the commodity-job level, he reasons, since "it provides flexibility in life and career and exposure to multiple projects". The latter, the 'diversity of experience' argument sells remarkably well to companies that are on the lookout for change agents or task specialists. Some of these managers would get bored out of their wits stuck to the same company once they've done all the radical stuff they were hired for. This ties in with the big reason that companies are discovering the value of a leased executive: the need for an "external perspective", as Reddy puts it.
Not A Fringe Phenomenon
Temp CEOs are rare, but otherwise, the practice does seem to be catching on in India. According to Reddy, some of these jobs are worth Rs 75,000 to Rs 2 lakh per month in remuneration. ''There is a huge pool of highly trained professionals available from the government sector, and they will opt out any day since they are inadequately paid,'' says a senior executive with 30-years of PSU telecom experience who is currently on a CIO-equivalent temporary assignment with Alcatel.
Worldwide, this sort of temping is reckoned to be a mega-sized business, with an aggregate income of some $140 billion. According to Tapas Kar, executive director, Value Based Consulting, another temp agency, the highest demand for professional temporary staffing in India is in accounting and finance, it, hr and then marketing or sales.
Consider the case of D. Madhu, who has 14 years of legal department experience and has worked with an MNC automobile company. Now on the rolls of TeamLease, Madhu offers legal and company secretarial consultancy on a short-assignment basis to corporates. His current job? As the legal chief for ICAP India, which operates in the debt market. It's a six-month job that expires in March. Why is he doing this? To get ''cash flows'' together with the freedom to scout for clients as he establishes a legal outfit of his own.
There. Flexibility.
All said, however bizarre it sounds, it's a new kind of market need that the concept of upper-level temping is fulfilling. And why not? The job of business is to achieve targets, and this is just another way to do it.
---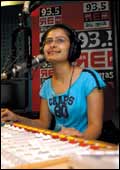 Radio jockeys: Riding the city's airwaves
Iff time is something you tune into rather than keep on your wrist, and if wise-guyism is your favourite 'ism', have a go at RJing. Radio Jockeying, that is.
"We look for people with good street education," says Shandy, Programming Head (Delhi), Red FM. ''A well-rounded candidate in terms of life, with a college degree, though not essential, suits the profession to a T.''
The twin-Vs-Vivacity and Voice-are prerequisites. The bigger must is a passion for anything that can surf the airwaves, music included. Freshers, paid about ''15 grand'' a month, need to train awhile before going on air, but can attain star scales soon after. And then? Who knows, you could be globe jockeying some day.
---
I am a 28-year-old middle-level executive with an MNC. The company follows a strict performance-based HR policy that leads to a high rate of attrition. Employees are given weekly targets and failure to meet these results in job termination. This policy has made me jittery, and my friends say that I am turning into a nervous wreck. The company is a highly reputed one, and I might not find a job that pays anything close. How do I handle the pressure?
There seems to be a shape-up-or-ship-out culture in your organisation. You have to either get used to this culture and perform well, or look for another option. However, most companies that pay very well have high performance standards. While a large number of companies conduct short-term individual evaluation, what you describe is too drastic. If you are a consistently good performer, your company is likely to value your contribution highly. Think of your career goals and growth prospects in the company before you decide.
I am an agent with a private insurance company. I signed up with the company one-and-a-half-years back and have added considerably to its client base since then. Now the company has changed its market addressal strategy and is no longer looking at just volumes, but high networth clients such as CEOs and top-level corporate executives. I have always done my best to garner volumes, and have succeeded, despite my poor communication skills in English. However, getting high networth clients seems to be a completely different ballgame. Please advise.
If you have successfully worked as an insurance agent in the past, there is no doubt that you have the requisite skills to attract clients. As far as spoken English is concerned, there are several private institutes that will help you sharpen your communication skills in as less as eight to 12 weeks. However, high networth individuals are not necessarily top-level executives, but also businessmen who would be comfortable in their native language, perhaps even relieved to do so. As the company is trying to enhance the value of each transaction, the designation of the client should not matter as long as you can offer a big-ticket customer.
I have recently opted for voluntary retirement from a nationalised bank to explore new opportunities. Since then, I have applied to several private companies in the finance sector. However, it appears that most firms prefer younger professionals. I am 40 years old, and my age is proving to be a disqualifier. I am pursuing a CFA programme from the Hyderabad-based ICFAI, and also plan to pursue the Certified Financial Planner and Certified International Investment Analysts Programme. What compensation can I expect after completing these courses?
Currently, there are not too many opportunities in finance. Finding an assignment in finance companies may not be a simple task, especially given your public-sector background. You should not expect too much by way of remuneration at this stage. Although your monetary worth may not increase immediately, the CFA and CFP courses would definitely add to your qualifications and make it easier to secure a job.
I am a 30-year-old management graduate with specialisation in finance and international trade working in the cargo handling division of a shipping PSU for the last three years. I plan to quit now, as the job is getting increasingly monotonous. I also plan to pursue a diploma in treasury and forex management from the Hyderabad-based ICFAI. I am also considering the option of becoming an auditor in any ISO-certified company after obtaining training from the Indian Institute of Quality Management in Jaipur. Is this wise?
You are considering two very diverse career options. You have to read up more about both to get a feel of what they are about, and whether you would like to spend the rest of your career doing that. For example, being an ISO auditor can also become repetitive and over-specialised, the only advantage being that you would be working on different projects. Treasury and forex management is more relevant to your educational background. You should consider your likes and dislikes, aptitude and long-term career goals before making a decision. However, areas like finance, treasury, logistics and food management are likely to provide greater opportunities in the short and medium term.
---
Answers to your career concerns are contributed by Tarun Sheth (Senior Consultant) and Shilpa Sheth (Managing Partner, US practice) of HR firm, Shilputsi Consultants. Write to Help,Tarun! c/o Business Today, Videocon Tower, Fifth Floor, E-1, Jhandewalan Extn., New Delhi-110055.
---
Distance Mentoring
Mentoring has overcome its technical handicaps.
If mentoring sounds like greek to you, you're not wrong. Mentor, Odysseus' friend, they say, started it when he took on Telemachus, Odysseus' son, as an underling to play friend-philosopher-guide to. Now you could play mentor yourself, and that too, to a protégé working as far away as Athens, Alabama-courtesy email.
It's official now: distance mentoring has hit India Inc. "It is typically found in organisations where a large number of people are travelling and may not be working from the same location," says an hr consultant at Mercer. Consultancies, software firms, investment banks and other 'globalised' companies are particularly fond of the concept. The mentor-mentee relationships are formally assigned in these companies, and on the basis of considerations other than locational proximity.
But... what about the 'human touch'?
Hey, wait-a-minute here-this is business, not some shoulder-sniffle exercise. Besides, keeping the connection largely keyboard-to-keyboard helps optimise time and maintain the concept's focus, even if it loses out on non-verbal nuances. The point is to free mentoring from petty encumbrances and distractions. The point is to go mind-to-mind.
---
Sound Of Value
Telecom jobs are evolving with the industry.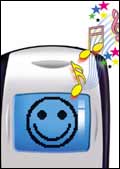 Whoever started this voice transmission thing-Alexander Graham Bell in America or Antonio Meucci in Cuba-would sure be bewildered by all this GSM and code-division stuff the industry is always bellyaching about in India. Well, as subscription statistics scale new peaks every month, here's the start of a trend. Now that the technical infrastructure scenario has more or less settled in (though not the regulatory framework), the telecom industry is actually getting down to its original job-of letting thoughts defy geography.
What does this mean in job opportunity terms? ''The industry needs people with a broad spectrum of skill sets,'' says S. Chandrashekhar, Head (Corporate hr), Reliance Infocomm, which is still expanding systems furiously enough to need technical expertise for optimising it systems, network switches, transport and transmission equipment. But as competition thickens, the critical value-drivers are moving out towards the marketplace, with skills of billing, sales and marketing and CRM growing in demand.
The emphasis will be on service differentiation, often expressed in terms of value-added facilities. At Idea Cellular, for example, this has opened up opportunities for MBAs in sales and marketing, apart from implementation specialists. Telecom jobs, according to Rajat Mukarji, Vice President (Corporate Affairs), Idea Cellular, are becoming exciting. He claims a low attrition rate because of a "larger, freer and more structured environment".