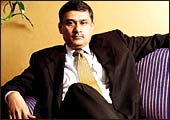 For the 46-year-old president of Contract Advertising, Colvyn Harris, Indian advertising can't get any bigger and more challenging than this. For, as CEO-designate of the country's numero uno advertising agency, JWT India, Harris, a JWT lifer (Contract is a JWT affiliate), not only steps into the shoes of ad legends such as Subhash Ghosal and Mike Khanna, but more importantly has one of the toughest jobs in the industry: bringing the otherwise strategically strong agency back into the creative reckoning, where it seems to have lost out sometime ago to rivals such as Ogilvy & Mather and Lowe India. Those who know Harris admit that Khanna, who retires end of this year, couldn't have picked a better man for the job at hand. Now, Harris only has to prove them right.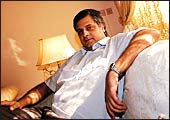 Infrastructure Forever
Less than six months after he led an en masse resignation of top executives at IDFC, Nasser Munjee is back to his first love: the infrastructure business. This time around, though, he won't be funding projects, but advising on a whole range of related issues. His new job: Advisor to the infrastructure practice of consulting firm KPMG. "I don't want to get into full time corporate life and have no control over time," says Munjee, 52. He's also a director on the boards of 15 companies in India, besides being a member of the Planning Commission's consultative committee for urban change. Did he say he'd retired?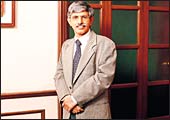 Last Man Standing
In an era of agency consolidation, Sam Balsara is like a fierce fighter. He's not just staying his ground, but raring for a good fight. "Everyone in the world does not subscribe to the consolidation view," says the CMD of Madison Communication. Going by his list of clients-Coca-Cola, McDonald's and Airtel, among others-Balsara's performance as a solo artist is impressive. But there's a problem: "conventional media is delivering low returns on advertising", says Balsara. So Madison has added an in-film advertising and film marketing division in the form of Teamworks Film Production & Events. That's the seventh new line of business Madison has added after media, creative, outdoor, rural, pr and retail. Play on, Sam.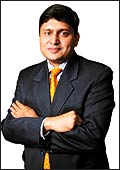 Circle of Trust
A son-in-law making it to the pa-in-law's board as a director is usually a "nudge-nudge, wink-wink" moment for corporate imps. But little of that accompanied Manish Kejriwal's appointment to Bajaj Auto's board past fortnight. Why? Because Kejriwal, son-in-law of Bajaj Auto's CMD Rahul Bajaj, is not just a former partner of McKinsey & Co., but also currently the Managing Director of Temasek Holdings Advisors India. Says Bajaj: "Manish is an outstanding professional and his induction is part of our plans to infuse fresh and young blood on our board. He just happens to be my son-in-law." A smart move, either way.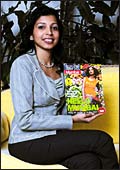 Time Out
For somebody who's done a stint at Lehman Brothers (as an analyst), the world of publishing must seem as time out. But Smiti Ruia, the 20-something daughter of Essar Group Vice Chairman Ravi Ruia, says she's serious about Time Out-no, not the break, but the city magazine of the same name she's launched in Mumbai. "Publishing is a creative activity but at the same time it's a business," she says. Having been an avid reader of Time Out, published by the London-based Time Out Group in 51 cities across 35 countries, at Stern School in New York and the London College of Printing, Ruia saw an opportunity in the Mumbai market. But are Mumbai readers as cool as Man-hattan's? She'll soon find out.