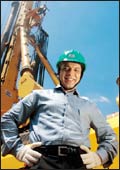 Atul Punj

Chairman, Punj Lloyd
GROUP TURNOVER
Rs 1,624 crore
ORDER BOOK SIZE
Rs 3,400 crore
KEY PROJECTS
Highways for Golden Quadrilateral roads project; Pipeline projects in Turkey and Caspian Sea; Improvement work at Haldia Refinery
This rainbow has pots of gold strung along every available point on its spectrum, not just at its proverbial end. And picking up the cherries (pardon the mixed metaphor) are construction magnates who are laughing all the way to the bank-but only when they can find the time to get away from making bids, monitoring work in progress and networking with the movers and shakers of the government and the corporate world.
Consider Atul Punj, for example. The 46-year-old Chairman of construction major Punj Lloyd is watching the traffic in Delhi's crowded Nehru Place through the glass-panelled window of his fourth floor corner room. It's raining heavily and the scene on the street below is chaotic. "It rains more often in Bangkok but you never see a traffic snarl there," he can't help but comment.
Occasional rains, VIP movements and hectic construction activity often combine to give nightmares to drivers in Delhi and elsewhere but Punj can't stop smiling. Because construction barons like him smell money where others see only mess: wider roads, flyovers, bridges, water supply systems, power projects, ports and sundry other infrastructure projects are mushrooming all over the country. And Punj has tasted blood. Riding this boom, he has more than doubled his company's turnover from Rs 731 crore in 2002 to Rs 1,624 crore in 2004.
More than 1,000 km away, in Mumbai, V.N. Paradkar, Executive Director and CEO of Essar Construction, rarely gets a chance to enjoy the view from his office overlooking Mahalaxmi Race Course. With an order book of Rs 1,500 crore-spanning highways and pipelines, and other projects-and already pre-qualified for another Rs 2,500 crore of highway projects, Paradkar just doesn't have the time. Essar is gunning for a whopping 72 per cent growth in revenues from Rs 550 crore in 2003-04 to Rs 950 crore by the end of this fisc.
BUILD, OWN, OPERATE, & EARN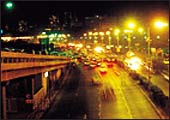 Roads
Several projects like North-South, East-West corridors, Golden Quadrilateral and the initiatives of the Ministry of Road Transport & Highways to build approximately 24,000 km are underway.
Value:

Rs 85,900 crore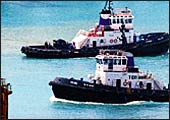 Ports
Currently, there are only 12 major ports which handle about 75 per cent of the traffic. But several new ports are planned while the existing ones will be upgraded. Besides, the ambitious Sagarmala project to link all Indian ports is also on cards
Value: Rs 50,000 crore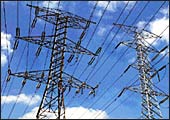 Power
Government aims to add 1,00,000 MW of hydel, thermal, and nuclear power to meet the target of ''Power for all by 2012''
Value: Rs 27,800 crore
Pipelines
Pipelines as a transportation medium for oil and gas is 50 per cent cheaper than rail and 70 per cent cheaper than roads. As a result, the next four years will see the building of 18,671 km of pipelines.
Value: Rs 40,000 crore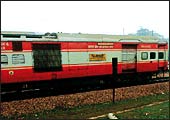 Railways
There is money to be made from the government's plans to modernise, electrify, and double the existing lines as well as the adding of new lines. The government has set up Rail Vikas Nigam Ltd on the lines of NHAI to execute this programme
Value: Rs 15,000 crore
Clearly, infrastructure development is the sector to be in right now. And with the central government taking an active interest in the development of roads, ports, telecom, and airports, the pie can only get bigger. Says Hetal Vora, construction industry analyst at Edelweiss Capital: "Earlier, state governments were involved in infrastructure development and this slowed down the process. But, since 2000, the Centre has taken direct charge and the change is clearly showing." The Centre's involvement in infrastructure development has been accompanied by significant structural changes in policy. For instance, the entry of concepts like build, operate and transfer (BOT) and toll charges into the infra lexicon has sparked tremendous private sector enthusiasm in the building of infrastructure.
To get a view of what this means for contractors, sample this nugget from Mumbai-based brokerage house SSKI. "Our bottom-up assessment of projects underway and proposed indicates that infrastructure investments would total at least Rs 3,91,900 crore in FY 2004-07... construction expenses would account for Rs 2,58,700 crore of the total spending, and would flow directly to the order books of the companies," it says. Adds A. Ramakrishna, President (Operations) and Deputy Managing Director, Larsen & Toubro (L&T): "We estimate that investments of more than $50 billion will be required in the infrastructure sector over the next two years to sustain India's GDP growth at 8 per cent." And this does not include the 1,00,000 mw of additional thermal, hydro, and nuclear power capacity that will be required over the next five-to-ten years.
The beneficiaries would include big companies like Punj Lloyd, L&T Construction, Hindustan Construction Company (HCC) and Simplex, public sector corporations like UP State Bridge Corporation, NBCC, RITES and Ircon, as well as hundreds of small and medium contractors. Adds Edelweiss's Vora: "The order books of all major construction companies are full for the next two years and they are not bidding for any new projects." This is a huge turnaround from the times not so long ago when a shortage of fresh orders forced contractors to undercut competitors.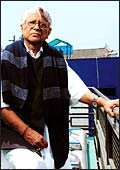 Jaiprakash Gaur

Chairman, Jaypee Associates
GROUP TURNOVER
Rs 2,437 crore
ORDER BOOK SIZE
Rs 10,000 crore
KEY PROJECTS
Working on at least 12 major hydropower projects like Chamera II, Dulhasti, Tala, Sardar Sarovar, and Tehri. Also won the bid for the Delhi-Gurgaon Expressway
The runaway success of the Rs 54,000-crore Golden Quadrilateral Project is a case in point. All the contracts for the 5,952-kilometre road project-which connects Delhi, Kolkata, Chennai, and Mumbai-have been awarded and the construction will be completed by 2005. Though there is a one-year delay (the earlier target was 2004), it marks a major change from the days of yore when incomplete projects were the norm. Says Urjit Patel, Joint MD of IDFC: "The Golden Quadrilateral Project has been a success and contracts were awarded on time."
The other big project is the North-South and East-West corridors linking Srinagar to Kanyakumari and Silchar to Porbander- about 7,300 km of highways. About 25 per cent of the contracts for this mega-project-which is scheduled to be completed by 2007-have already been awarded and the rest will be awarded over the next two years. Further, another 10,000 km of highways is being developed by the Ministry of Road Transport and Highways. Contracts worth Rs 2,490 crore for 622 km of roads were awarded recently. The rest will be awarded in the next two years. Then there is the Pradhan Mantri Gram Sadak Yojana (PMGSY), a scheme for improving rural roads in 5.6 lakh villages. All these road projects put together would mean construction contracts worth Rs 86,000 crore for construction companies during the 2001-2007 period.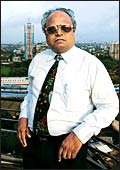 V.N. Paradkar

Executive Director and CEO Essar Construction
GROUP TURNOVER
Rs 550 crore
ORDER BOOK SIZE
Rs 1,500 crore
KEY PROJECTS
Construction of wells and water treatment plants for Madurai Water Supply and Chambal-Dholpur Water Supply; Construction of Baroda-Ahmedabad-Kalol gas pipeline for Gujarat State Petronet Ltd
It's not just roads that are keeping the cash registers jingling at construction companies; there are power projects (hydel, thermal, and nuclear), water transmission lines, oil and gas pipelines, ports and railway tracks as well. The Delhi-based Jaiprakash Associates has hydropower projects (12 dams) worth Rs 10,000 crore in its order books. These are slated for completion by 2010. The icing on the cake is the operating margin of 16 per cent compared to 8-9 per cent for other construction activities. Biggies like L&T and HCC are betting big on hydropower construction, while others like Punj Lloyd are planning an entry into this sector. L&T's Ramakrishna informs that his company, which has built 65 power plants till date, is currently constructing six more. These include a Rs 921-crore mega-order for the country's largest hydel project (2,000 mw) in Arunachal Pradesh. "In the ports sector, we expect to win a quarter to a third of the Rs 50,000-crore contracts that will be farmed out in the next 10 years," Ramakrishna adds. Incidentally, his company boasts an order book of Rs 16,500 crore as of March 2004.
Meanwhile, a Hyderabad-based upstart, IVRCL Infrastructure & Projects, is making a killing in water projects. E. Sudhir Reddy, Vice Chairman and Managing Director of IVRCL, says he "is outrunning the boom". What the 43-year-old Reddy means is that his company was among the early players in the country to recognise the potential of water projects. IVRCL already boasts a topline of Rs 776 crore, but Reddy is not resting his oars. "The boom is waiting to happen," he prophesies.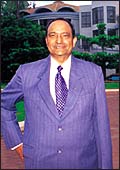 A. Ramakrishna

President (Operations) and Deputy MD L&T Construction
GROUP TURNOVER
Rs 5,500 crore
ORDER BOOK SIZE
Rs 16,500 crore
KEY PROJECTS
Golden quadrilateral roads work like Kanchipuram-Walajahpet Road, Surat-Manor Road; Subansiri Lower Hydroelectric Project in Arunachal Pradesh; The Vivekanand Bridge at Howrah
Oil and gas pipelines are set to become yet another milch cow for the construction sector. Cash-rich oil companies are planning to build an 18,671 km-long domestic pipeline network over the next four years. Punj Lloyd, an established player in the business, will be a major beneficiary. In January this year, the company made history, though hardly anyone took notice. It completed the 506-km Dahej-Vijaipur gas pipeline for Gail India Ltd in a record four-and-a-half months, against a normal execution time of more than two years, and it pocketed a neat Rs 500 crore for the work. The company is working on a similar project in Turkey with a completion target of 30 months.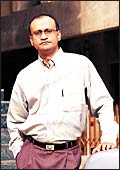 E. Sudhir Reddy

Vice Chairman and MD, IVRCL Infrastructure & Projects
GROUP TURNOVER
Rs 776 crore
ORDER BOOK SIZE
Rs 2,000 crore
KEY PROJECTS
Drinking water projects of Gujarat Water supply board and Chennai Metro water board, tunnelling job for Konkan Railway Corporation in J&K, and Srikakulam-Palasa (74 km) road for NHAI
But despite these golden opportunities on the asset side of its balance sheet, the sector has a long list of liabilities to contend with as well. The first is the fragmented nature of the industry. Despite the presence of a few biggies with sophisticated project execution skills, the construction industry has thousands of players, most of them small and unorganised. In such a scenario, the bigger players are likely to bag the mega projects, while the smaller companies carry out contracts at the lower end of the value chain.
Also, you need strong financial muscle. "If the client delays payments, your cash flow can suddenly go for a toss," informs H.P. Kanoria, Vice Chairman of SREI Infrastructure Finance, which pioneered private sector financing of infrastructure construction in India. Still, access to finance remains a choke point, and despite the promise the sector holds, it hasn't attracted enough private equity funds. Then, companies have to grapple with a fluid policy regime and the bureaucracy as the business has a significant interface with the government (which promotes a majority of infrastructure projects). Since different arms of the government often work at cross-purposes, companies need to possess a high degree of political management skills, especially when projects span two or more states. Law and order is also a problem in some states.
Indian companies also need to develop skills for forming and working within consortiums when bidding for large-scale projects. Says Vinayak Chatterjee, Chairman of Feedback Ventures, an infrastructure consultancy: "We have miles to go for consortia-based bidding." But with projects worth thousands of crores of rupees in the bag and much more of the same in the pipeline, construction companies have little reason to complain.