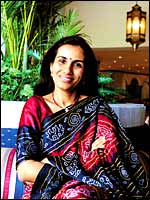 Everybody in India knows that ICICI Bank is the most aggressive bank in the business. And most people also know that Chanda Kochhar, the bank's 43-year-old Executive Director, is one of the prime drivers of its retail strategy. Not surprising, then, that the influential Asian Banker magazine should pick Kochhar's ICICI from among 70 banks in 14 countries for the Retail Banker Award 2004. Kochhar, according to the award citation, "exemplifies the extent to which a banker can influence the banking services of a nation". That's no exaggeration. Over the last five years, Kochhar, an MBA from Jamnalal Bajaj, has led the huge transformation of the bank's retail business, making it the #1 player in retail banking. It has more than 10 million customers, and a 30 per cent share in loans. Says Kochhar: "For the bank as a whole, we should be setting best practices for global bankers to follow." Now that's a target worth shooting at.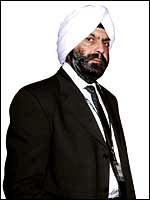 Hot Property
Not too long ago, he was their rival in the international markets. Now, he'll be advising them on their India strategy. Teva Pharmaceuticals, the $4.8-billion (Rs 21,120-crore), Israel-based generics giant, recently roped in former Ranbaxy CEO, Devinder Singh Brar, to advise them on India. When contacted, Brar wouldn't deny or confirm the development, although he did say that he currently has three consulting assignments. That apart, Brar is the Chairman of GVK Biosciences, a Hyderabad-based services company where Sanjay Reddy of the GVK Group is an equal partner. Barely a year old, GVK Biosciences already has 480 employees on its payrolls and plans to up the number to 760 by the end of this year. So why consult? Says Brar, who divides time between Delhi, where his home is, and Hyderabad: "It keeps me busy and abreast of developments in the pharma industry." Not that there was any real risk of his losing touch.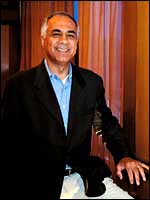 Talking Nano
Promod Haque, 57, may have fallen seven places on Forbes' Midas List 2005 (which ranks venture capitalists) to #8, but he's staying with his big picture. Which, in his case, is nanotechnology. Haque's firm Norwest Venture Partners, where he's a managing partner, already has a $40-million (Rs 176-crore) investment in California-based Nano-Tex, but his big nanotech story could well get written in India. "Eventually you could see the emergence of (nanotech) product companies in India," says Haque. His other big bet: a sub-$20 (Rs 880) handset, which, he says, could be a $1-billion (Rs 4,400-crore) market.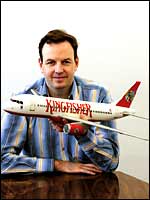 Flight Of Fancy?
Alex Wilcox is a man on a mission. Barely 35 and coo of Vijay Mallya's newly-launched value airline, Kingfisher Airlines, Wilcox is promising profits in year one. In the notoriously unprofitable industry-at least in the US from where he comes-that must sound incredible. Yet, Wilcox, who worked with JetBlue before he signed up with Kingfisher, says he knows what he's doing. "This is a tremendous market; every plane you add fills up in no time," says the native of Florida. But isn't Kingfisher's low-cost, full-service model more risky than, say, Air Deccan's no-frills strategy? "I bring in extensive knowledge of the aviation business and my Indian colleagues know the Indian consumer. Together, I think we have created a unique product that will do very well," says the man who's been having tandoori for lunch almost every day. We'll be watching.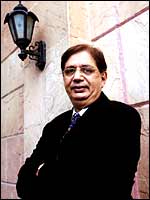 Publishing Bug
Once a publisher, always a publisher. at least for Hoshang Billimoria, former Vice Chairman and Managing Director of Tata Infomedia. Last year, icici Venture snapped up the Tata company, leading to Billimoria's exit and a change in management. Now, the 53-year-old has resurfaced as the CEO of Next Gen Publishing, an outfit promoted by the Forbes Group and HDFC. "The publishing bug was too strong," grins Billimoria. The company has already launched the Forbes Yellow Pages in Ahmedabad and New Delhi, besides Smart Photography, a monthly. He is now looking at more magazine titles, including some specialised international ones (he wouldn't reveal which). In another five years or so, he hopes to cobble together a sizeable empire, comprising 20 periodicals. Looks like Billimoria's second coming may be more interesting than the first.