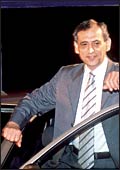 For five years, Imran Hassen was Volkswagen subsidiary Skoda's face in India. So it was a little surprising to find him missing at this year's Auto Expo, held early January in Delhi. Then, senior executives from Volkswagen had said at the sidelines of the show that Hassen had been sent back to the parent company following differences over growth strategy for India. But now there are rumours that the reasons for Hassen's hasty departure may be different. For one, the industry's rumour mill is buzzing with talks of possible financial impropriety involving Hassen. The Pakistan-born, German-raised Hassen could not be reached for comment, but there's no doubt that he played a crucial role in turning a bottom-of-the-pile car brand (Skoda) in Europe into a premium marque in India. Hassen has been replaced by Skoda's brash and young CFO, Lucas Folc. So Hassen or no Hassen, we'll still have Skoda around.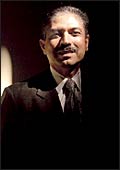 Homing In
He is one of the few India-born CEOs of a US-based architectural firm. And now Praful Kulkarni, the boss at GKKworks, wants to "give back something to India". The IIT Kharagpur alumnus is exploring ideas with Silicon Valley-based venture capitalist and fellow IITian Vinod Khosla for a low-cost housing project. Kulkarni, 52, whose firm has annual revenues of $50 million (Rs 225 crore), has executed residential complexes in Mumbai, besides a cricket academy for the Mumbai Cricket Association. "I think we are yet to see the best," says the California-based Kulkarni of India's architectural prowess. With real estate booming, Kulkarni will surely have plenty of opportunity to showcase his skills.
Oh, The PE Bug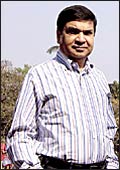 After parting ways with UB's Vijay Mallya in September last year, Deepak Roy, 56, the former head of Triumph Distillers & Vintners, has decided to make a move into private equity by advising UK-based Actis on investments in the fast-growing food and beverage market. Besides leaning on his expertise in the beverages market, Actis, which has over $3 billion (Rs 13,500 crore) in investments across Africa, China, Malaysia, and South Asia, may also ask Roy to run some of its investee companies. The man himself is reluctant to disclose much about his future for the moment. "I will be advising Actis and will take an active role in companies they invest in," he says. Roy, who sold his stake in Triumph Distilleries for Rs 15 crore to Vijay Mallya in March 2005, may be preparing for another innings as an investor-entrepreneur.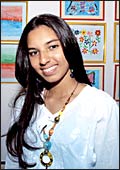 No Kid Stuff
It's got to be the genes. How else does one explain a 16-year-old not just having the talent for art but the smarts for enterprise? Last fortnight in Bangalore, Geetanjali and Vikram Kirloskar's daughter Manasi put together a unique exhibition of paintings. On display weren't her own creations (Manasi has been painting as long as she can remember), but those of children from Rohini Nilekani's Akshara and Christel DeHaan's Christel House for the underprivileged. Money raised from the sale go to the two NGOs. "I like working with kids and this was a great opportunity for me to interact with them," says the 10th-grader. Apart from Infosys' Nandan Nilekani, Toyota Motor's Honorary Chairman Shoichiro Toyoda himself turned up to open the show.
The B1 Bomber Man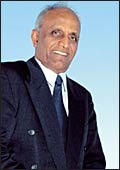 He is Indian engineering services industry's best-kept secret. Nearly three decades ago, Swami Narayanaswami, 65, was one of the few Indians on Rockwell's prestigious, but top-secret B1 Stealth Bomber project. After his stint in the us, the low-profile Narayanaswami moved back to India and was one of the pioneers of the offshore engineering services industry, by first, installing and training aerospace engineers at the National Aerospace, Bangalore and then starting CSM Software, a simulation products and services company. "India can become a leader in the engineering services market and over the next five to 10 years we can also look to compete with the west on complete products rather than just services," says the man, who's just bagged a $1-million (Rs 4.5 crore) contract from Tata Motors.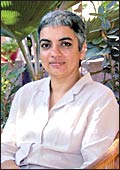 Boutique Publisher
At the J. Paul Getty museum in Los Angeles, you can pick up a stunning screen-printed copy of Oedipus. And where was this award-winning (AAM Museum Publications Design Award) book created? In Chennai. When the Getty wanted to showcase the Greek classics, it made a beeline for Gita Wolf, the lady behind the small, independent imprint Tara Publishing (turnover: Rs 85 lakh). At 49, Wolf has made quite an impact on global publishing with a unique calling card of her own-the Bookcraft series. The series marries fabulous traditional visuals, say Gond or Worli paintings, with text to produce what is more a work of art than a mere book, each piece individually screen-printed on handmade paper. "I have always been fascinated by the combination of word and visuals," says the unassuming Wolf.