Thirty five years after she first joined ICICI as an officer in the project appraisal department, Lalita Gupte is hanging up her boots. In that time, Gupte, 58, rose to become ICICI's joint Managing Director, having been part of the core team that led its transformation from a development institution to, now, the second largest private sector bank. Not surprisingly, then, Gupte was the first Indian woman to be featured on Fortune's most powerful women in international business listing. Of course, she has also featured on BT's power women listings. Most recently, Gupte, a Mumbaite, was responsible for leading the bank's forays into international markets. A workaholic who would log 12-14 hours every working day, Gupte will now have enough time to pursue her hobbies, which include travelling and reading. But don't be surprised if this seasoned banker gets wooed out of her retirement by Indian companies.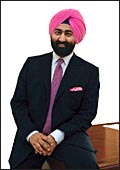 Unlucky But Unfazed
Ranbaxy laboratories' Malvinder Singh has received more disappointing news from a us appeals court (Court of Appeals for the Federal Circuit) in his battle to challenge Pfizer's blockbuster drug, Lipitor. The court has turned down the Indian pharma major's petition to review the August 2 decision this year that upheld Pfizer's main patent on atorvastatin, the active ingredient in the cholesterol-lowering drug. But Ranbaxy's 33-year-old CEO is unfazed. "Please remember that nothing has changed and the situation is the same as what it was in August this year," he says. That was also when Ranbaxy successfully challenged a fringe patent on Lipitor-a victory that allows the Indian drug maker to launch a generic copy of Lipitor in March 2010 with a 180-day exclusivity. D-Street analysts have also been complaining about a lack of guidance on Ranbaxy's product pipeline, but "we maintain that each quarter will be better than the previous one and 2007 will be better than 2006," declares Singh. Investors will be watching.
Hot Under the Hat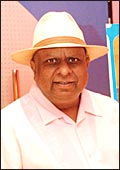 For a self-confessed Buddhist, B.K. Modi sure loves a good fight. The 59-year-old industrialist's latest tussle is with partner Guardian of the US that has 50 per cent stake in joint venture, glass maker Gujarat Guardian, where Modi owns 21 per cent. The American partner wants to set up a wholly-owned subsidiary-obviously, much to Modi's chagrin. He has alleged that Guardian did not allow the JV to grow because it had plans of going solo. But with Press Note 18, which required all such JVs to get a clearance from the Indian partner, gone, Modi-who's had spats with other partners such as Distacom and AIG in his telecom business-may not have much of a case. In fact, Guardian is said to have already got the nod for its own venture, and it has also offered to buy out Modi at a "fair price". In a booming economy, it makes sense to stay invested, not sell out. Modi knows that.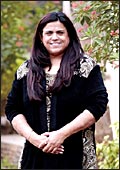 Legal Eagle
Back in the 80s, Anu Peshawaria used to be a world-class tennis champ (she has represented India at the Junior and Senior Wimbledon Championship Tournaments). Now, she is a California-based activist lawyer, fighting for the rights of (Indian) immigrants in the US. Born in Amritsar, the 46-year-old, who runs SevA, a free legal aid cell for immigrants, has turned her attention to India, where she wants the government to pass a law that protects victims of NRI financial frauds. "Indians headed for the us don't even know laws like PERM (permanent labour certification) that allow an employer to hire a foreign worker to work permanently in that country," says Peshawaria. Recently in India to conduct a series of workshops on immigration issues, the lady hopes her efforts in India for changes in legislation will pay off. "No Indian immigrant in the US should be caught unaware of local rules," she says. It's a seva, alright.
Warburg's Rain Maker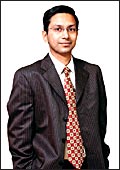 It's not unusual for private equity firms to lose their star performers once in a few years. But every time that happens, the firms do end up feeling miserable. That must be more so in the case of private equity giant Warburg Pincus, which has lost Pulak Prasad. Not only was the 38-year-old the firm's Managing Director in India, but also the man who delivered the defining deal in India's short PE history: The $292-million Bharti Airtel deal, which over just six years (Warburg began diluting stake in Bharti in 2004 and sold its last chunk towards the end of 2005) fetched Warburg a spectacular $1.8 billion. The IIT (Delhi)-IIM (Ahmedabad) grad couldn't be reached for comment, but a statement from Warburg says he's moving out end of this year to launch an independent fund with focus on public equities. "Over the next 10-15 years, I see myself doing nothing else but investing. That's my passion," is what Prasad had told BT earlier this year. Looks like he's sticking to the plan.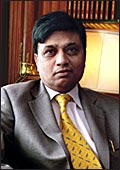 BT Gets Ambitious
BT's (formerly British Telecom) new man in India, C.S. Rao, has his work cut out. Eleven years after it began offering long distance bandwidth to customers in India through VSNL and Bharti, BT has finally decided to get serious about India's telecom boom. Rao, 52, who comes from Lucent, has been asked to "reposition the company from a provider of bandwidth services to a vendor of total suite of services, including security, CRM, network management, IT consultancy, and data centres". Simultaneously, BT is looking for an Indian partner to provide long-distance service on its own. "Lots of MNCs are setting up shop in India, and as multi-site locations and offices increase, there will be need for tremendous connectivity and corresponding increase in bandwidth," reasons Rao. There's buzz that BT is close to signing a JV with an Indian company for a 26 per cent stake. Like they say, better late than never.