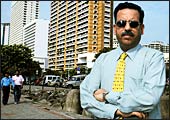 Kotak's AMitabh Chakraborty : 5800 by December
Diwali may still be a couple of months away, but that didn't stop the fireworks from going off on Dalal Street last fortnight. Even as lay investors were still wrestling with the bogeys of spiralling commodity prices and rising inflation, the recent surge in momentum has taken many by surprise. After all, till only four months back, share prices looked distinctly weak, the bull run of 2003-04 appeared a distant memory, and 6,000 levels for the Sensex an absolute pipedream. Now consider this: From a bottom of 4,228 (on May 17), the benchmark Sensex has rallied to 5,546, a fantastic gain of 1,318 points, or 31.17 per cent (as on September 20). Foreign investors have re-entered Indian markets with a vengeance, and have pumped in more than a billion dollars since May.
"As oil and metal prices have peaked, inflation numbers are expected to ease further in the coming weeks," says Devesh Kumar, Senior VP and Head of Equities at ICICI Securities. At the same time, investors are licking at their chops in expectation of attractive earnings for the second quarter. That's why Kumar of ICICI Securities is upbeat that "the Sensex will cross 6,000 by December''. Adds Amitabh Chakraborty, VP & Head of Research, Private Client Group, Kotak Securities: "We maintain our earlier Sensex target of 5,800 levels by December."
As the rally gains more steam, analysts expect the action to shift from mid-cap stocks to large caps. "The price/earnings ratio of the NSE Mid Cap index (based on forward earnings for 2005) is around 14.6, way above the corresponding NSE Nifty figure of 12," explains Chakraborty. Therefore, he advises investors to park 70 per cent of their money into large cap stocks in the medium term and be choosy with mid caps. The markets may be bullish, but that doesn't mean every cat and dog on Dalal Street is king.
---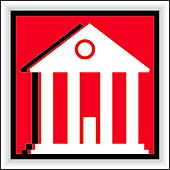 BANKING: Capital market players are slowly realising that a small increase in interest rates is not that bad for banking stocks. This is because the opportunities thrown open for banks by the corporate credit pick-up (which is the reason for the rate increase in the first place) are enormous. Further, banks with little treasury profits (like HDFC Bank) don't have to fear about taking a hit.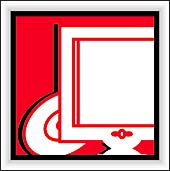 IT: With the large players getting their pricing power back, it is becoming hot once again. Post-elections in the US, the pressure on outsourcing is expected to reduce further. And, remember, this is one sector that will benefit immensely from the possible depreciation of rupee.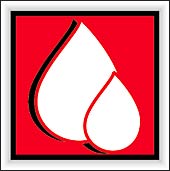 OIL: Though oil companies now are placed between high international oil prices and Mani Shankar Iyer (which is resulting in a strain on their margins), things can only improve for this sector. This is because either the international oil prices will stabilise (with the renewed OPEC effort) or the Central government will be forced to sanction price increases for their products.
---
Soup It Up, Price It Low
An overpriced, tacky CityRover isn't selling in the UK. Can the Tatas do a V2 with it?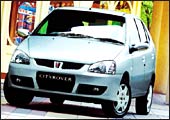 City Rover: Will Tata be able to repeat history?
"There was also something hanging down underneath the car, dunno what it was. One of the bicycle pedals?"
"Isn't it lucky that other manufacturers don't build cars in cheap labour areas..."
These are just two of the innumerable unpleasant reactions in the British media to the MG CityRover- the Tata Indica's British avatar-since its launch in the UK in November 2003. Priced between £6,495 and £8,895 for its four versions in Old Bightly, the CityRover faced bitter media reviews from the very start. Firstly, it was perceived as overpriced by at least £1,000. Secondly, its fit and finish was considered inferior in quality, especially the interiors and the paint. One UK-based customer even spotted rusty parts. And when compared to other models in the "super-mini" class like the Toyota Yaris and Fiat Panda (which is, in fact, cheaper than the CityRover), Rover found few takers for the souped-up Tata Indica.
According to a Tata Motors official, around 7,000 CityRovers have been dispatched already and MG Rover is selling about 600 units a month. Reports in the British media peg the CityRover sales at 4,606. The Tata-MG Rover deal was to sell 1 lakh units over the next five years (till 2008). And the target for the first six months was 10,000 units.
Now, it is learnt that the Tatas and the ailing MG Rover are talking about shouldering a price cut of up to £1,000 a car to try and stimulate sales. The two sides also want to revise their business plan and put more extras on the CityRover or bring down its price.
According to a Tata Motors spokesperson: ''MG Rover Group and Tata Motors are in discussions to fine-tune and finalise a business plan in view of the market dynamics in the UK." The Tatas for their part have been on this road before: the Indica had faced similar criticism in India back in 1999, after its launch. And Tata Motors sprung back with the Indica V2. Can it repeat that story in the UK?
-Swati Prasad
---
More than 6,000 men and women across 13 countries (including India) between the age of 20 and 55 participated in The Philips' Home Entertainment Survey. The findings are pretty fascinating: Almost three fourths of Indian consumers prefer to entertain than be entertained. The Chinese are more comfortable watching TV at home with their immediate family. As for the Indian respondents, 27 per cent prefer inviting friends over to watch television more than once a week. Is that another lesson we need to learn from the Chinese?
---
24 By 7 x 1 Billion
Reliance's WebWorlds will cater to pretty much everybody round the clock.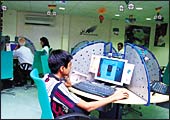 Web World: A whole new world is coming up, courtesy Reliance Infocomm
One day it could be the venue for your child's birthday. The next day you could be video-conferencing with your overseas business partner from exactly the same spot. Some time in between those two contrasting events, you could get your business cards, and even greeting cards, printed. And if you're up to it, you could get your beaming face printed on coffee mugs and T-shirts.
Welcome to Reliance WebWorld.
"Our WebWorlds cater to very diverse groups of customers," explains Sarup Chowdhary, CEO, Reliance WebWorld. So in the morning the WebWorlds have corporate executives walking in for videoconferencing, besides customers who enter for buying or servicing their Reliance India Mobiles (RIMs). Afternoon time is for "Little Genius" classes held for young children where they learn all about the internet and computers. Similar classes-christened "Cybermoms"-are held for their mothers. And soon, these WebWorlds will have e-learning initiatives for all and sundry, where you can learn everything about information technology.
In the evening, gamers trickle into the WebWorlds for some online multiple gaming sessions. "And between 8pm and 11pm, serious surfers walk into the WebWorlds for downloading and uploading files and information," adds Chowdhary. The WebWorlds have approvals to be open all 24 hours. But right now, most of them shut by 11pm.
Out of the existing 240 WebWorlds, 140 of them are into the broadband mode and offer the services mentioned above. By end-September, Reliance Infocomm will add another 60, taking the number of WebWorlds offering broadband services to 200. Soon, you could also burn CDs with your favourite music albums at these WebWorlds.
"Our projection is that over a period of time, the revenues from broadband services should be three times those from RIM sales and services and twice as much as the Java Green cafés," adds Chowdhary. RIM sales and service counters occupy 30 per cent of the space at a typical WebWorld, the Java Green cafés another 20 per cent and the broadband services occupy 50 per cent.
All these broadband initiatives, according to Chowdhary, are linked to Reliance Infocomm's larger gameplan of offering broadband to homes and offices. And then the WebWorlds would serve as sales and service points for the home broadband service too.
Besides these retail initiatives, Reliance Infocomm is also launching around 1,000 WebWorld Express (WWE) outlets in 600 towns; 500 of which will be up and running by end-September. These serve as pure sales and service points. "These WWEs would work on retaining existing customers and giving them standardised sales and service experience," says Ajay Baijal, group head for channels and wireless business, Reliance Infocomm.
There's more, much more. The Java Green cafés are into an expansion mode of their own. They may open up as independent stores in the future, leaving the Baristas and Café Coffee Days far behind in numbers. There are plans to have around 2,000 Java Green cafés across the country. Wake up and smell the brew.
-Swati Prasad