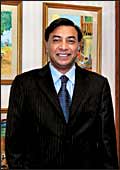 Lakshmi Niwas Mittal has several epithets: he is the richest Indian, the richest European, and the third richest human being on the planet. Europe's Luxury Institute recently estimated his net worth at $28 billion (Rs 1,26,000 crore). Now, Rs 40 crore of that has been used to launch Mittal Champions Trust, to help improve India's performance in international athletic events such as the Olympics (it isn't a coincidence that the next summer games will happen in London, Mittal's base). The trustees, apart from Mittal, his son Aditya, and son-in-law Amit Bhatia, are tennis ace Mahesh Bhupathi and cricketer Rahul Dravid, and the first beneficiary of the trust is Joshna Chinappa, the world's second best junior squash player. The 54-year-old Mittal has a reputation for being a canny investor; here's hoping he earns a healthy return on this investment too.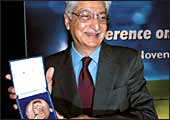 Eclectic Electric
Not too many people know that Azim H. Premji, the 60-year-old Chairman of Wipro, is an electrical engineer from Stanford. In keeping with the Institution of Electrical Engineer's philosophy of recognising contributions by eminent electrical engineers in all spheres, Premji became the latest recipient of the Faraday Medal (instituted in 1922) and the first Indian honoured for "outstanding business leadership and contribution to elementary education." Bravo!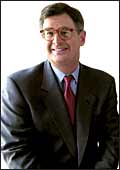 No Comments
Most CEOs of multinational firms that visit India meet the media. Not so Sam Palmisano, the 54-year-old CEO of IBM (it employs 30,000 people in India). In India for a holiday in early November, Palmisano found the time to meet with the Prime Minister, Karnataka Chief Minister Dharam Singh and address employees, but had no time for the media in this, his third visit in as many years. Are we missing something?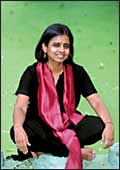 Now It's Auditors
Mau-mau mama Sunita Narain, the 45-year-old head of centre for science and Environment has a new target: audit firms Ernst & Young and PricewaterhouseCoopers. The controversy concerns carbon credits that companies can claim if their projects meet the norms required to be a Clean Development Mechanism. Firms like E&Y and PWC have to audit projects to find out whether they meet these norms and Narain alleges that they don't do that, instead merely "doing a cut-paste job" of a report of one project onto another. The typos are the same, she points out. Ram Babu, Associate Director, PWC, maintains his firm does everything by the book. Still, the audit firms will find the lady a tough act to counter.
Master Arbitrator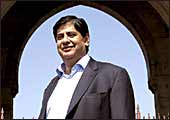 He has represented the Indian government and the Gandhi family. Now Sarosh Zaiwalla, 52, the first Indian to set up a law firm in the UK, and one of the best-known names in international arbitration, has found so much favour with the Chinese government (his firm represents China at London's International Court of Arbitration) that he is opening an office in Beijing. Among his friends is a certain Anthony Blair who once interned at Zaiwalla & Co. "Do you know that he represented the Government of India once?" asks Zaiwalla.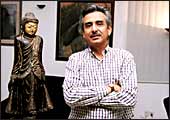 Look, Ma, It's Green
Satya Sheel, the 52-year-old CEO of Suzuki Motorcycles India, has won a prize from cement major Holcim for coming up with a design for a house that is green (it helped that Satish Gujral was his collaborator). The biggest consumer of energy is the house, not the people living in it, explains Sheel, who is building the house on 11.5 acres of land he owns on the tony M.G. Road on the Delhi-Haryana border. "I want to leave a message," says Sheel. Well, a 12,000 sq ft house should serve that purpose.
The Fortune Women
Four Indians who figure in Fortune Magazine's annual listing of the most powerful women in business

Indra Nooyi
Despite her infamous us-is-like-the-middle-finger speech to the graduating class at the University of Columbia Business School, Nooyi remains one of the most powerful women in business in the US. The President and CFO of PepsiCo moved up one spot in the listing, from #12 to #11. One more and you can count her rank using fingers.

Kiran Mazumdar-Shaw
The chairman and MD of Biocon, a company she founded in her garage (in 1978, with a staff of two), Shaw debuts in the international list (of most powerful women) this year. That shouldn't surprise someone who has been called India's fermentation queen by The Economist and who is the richest woman in India.

Chanda Kochhar
ICICI bank is possibly India's most aggressive banking and financial services firm (the company itself prefers the term Universal Bank), and Kochhar, its Executive Director, is the person behind the bank's retail business. An alumnus of Jamnalal Bajaj Institute of Management Studies, she may well succeed K.V. Kamath as the bank's CEO.

Vidya Chhabria
The chairman of the Dubai-based Jumbo Group may have exited Shaw Wallace (it was sold to UB earlier this year), but Fortune sees this in a positive light, explaining it away as a desire to focus on the group's electronics business (Jumbo has an exclusive distribution agreement with Sony in West Asia).