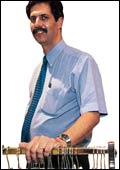 Noel Tata, CEO, Trent: This Westside story is no tragedy
The man who could one day head India's best-known business group may help you park your car this weekend. The surname is Tata, the first, Noel; he's 45, half-brother to Tata Group Chairman Ratan Tata, son-in-law to Pallonji Shapoorji Mistry, the single largest shareholder in Tata Sons; and he is the chief executive of Trent, the company that renamed itself after selling its cosmetics brand, Lakmé, to Hindustan Lever Limited in1998, and the company which is quietly pressing the Rs 41,300 crore group's cause in the go-go retail sector.
As for the parking bit, Tata visits the Trent-owned Westside store in Mumbai every weekend, keeping an eye on the quality of display, chatting up store employees (associates is how Trent terms them), giving an ear to customer complaints, even helping park cars in the basement if there is a long line of wheels waiting to avail the store's valet parking service.
Tata himself, would rather we not speak of his half-brother, or father-in-law, or mother (the formidable Simone Tata who built Lakmé into India's best-known cosmetics brand, and now chairs Trent). He's modest. He's friendly. He's shy. And he'd rather speak about retail, now that Trent's Westside stores-eight of them across seven cities-make money. Not too much at Rs 16 lakh, but they're making money, and that's more than can be said of most Indian companies in the organised retail space.
People are speaking about Noel Tata because
A.

The Westside store-chain he runs has turned profitable.


B.

His father-in-law, Pallonji Shapoorji Mistry, is the single-largest shareholder in Tata Sons.


C.

His half-brother Ratan Tata heads the Rs 41,300 crore Tata group.


D.

All of the above
(correct answer: d. now you know why we've done this story)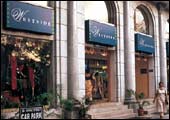 Key Westside Numbers
» Number of stores: 8
» Total store space: 1,58,000 square feet
» Stock-Keeping Units: 30,000
» Plans: 20 stores by 2004
» Revenues: Rs 73.92 crore in 2001-02; Rs 19.94 crore in
Q1 2002-03
» Footfalls: 10,000 on weekdays; 15,000 on weekends
The Westside story goes like this: in 1996, UK-based retailer, Littlewoods entered the Indian market with a 15,000-square feet outlet in Bangalore; in 1998, just when the Indian subsidiary was considering extending its presence to Chennai, the UK-parent decided to focus exclusively on the home market; the same year, Lakmé Exports (a wholly owned subsidiary of Lakmé) acquired the company and launched the Westside brand; by March 2001, Trent boasted five Westside stores, 87,000 square feet of retail space, and a turnover of Rs 41.93 crore; and by March 2002, the numbers had improved to seven stores, 136,000 square feet of retail space, revenues of Rs 73.92 crore, and profits of Rs 16 lakh. ''You require a certain number of stores to break even in this business,'' explains Tata. "Every additional store contributes to the bottomline.''
Westside's quiet progress hasn't gone unnoticed. The Trent stock, quoting at Rs 145-levels, has become popular with investors. Alliance Capital Mutual Fund, for instance, holds a 7 per cent stake in the company. "Trent is a growth story," gushes Samir Arora, Head, Asian Capital Markets, Alliance Capital. "As consumer buying shifts from the unorganised sector to the organised one, growth will follow.''
And the Westside story has propelled a reluctant Noel Tata into the limelight. After studying in England and France, Tata's first responsibility in the group was with Tata Exports. Since then he has held down several positions including Director, Tata Exports and Managing Director, Lakmé Exports, but Trent, courtesy Westside, has been his biggest success to date. Suddenly, it isn't just half-bro Ratan people refer to when they say Tata.
The Essence Of Westside
Noel Tata doesn't like to talk history or personalities. He is at pains to point out that Trent isn't just him. There's marketing head (designated General Manager) Himanshu Chakrawarti, operations head (Vice President) P.K. Anand, and buying head, Gary Newman. Chakrawarti and Anand are old Lakmé vets. Newman, who has spent over 16 years honing his purchasing skills, was picked up by Tata from Australian marketing consulting firm Blaxson. And Tata himself has taken to retail like a fish takes to h2o.
The people have a part to play in it, but Westside's success has more to with the model the store-chain has adopted for itself. Like the Littlewoods store that started it all, the Westside stores stock an eponymous private-label brand. "This gives us flexibility over pricing, control over the speed with which we can introduce new products, and exclusivity over the designs we sell," explains Tata.
WESTSIDE'S COMPETITION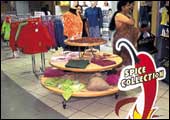 Pantaloon
13
Rs 174 crore
Pantaloon follows a department-store format and is driven by private labels. Close to 70 per cent of the products are Pantaloon's own. The rest are outsourced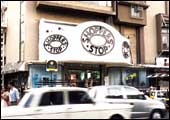 Shoppers Stop
Number of outlets: 9
Revenues: Rs 250 crore
A multi-brand department store, Shoppers Stop has recently launched an entire range of private label brands like Life, Kashish, and Stop in premium segments.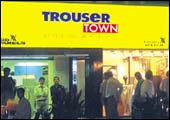 Trouser Town
Number of outlets: 12
Revenues: N.A.
The Aditya Birla Group's Trouser Town outlets largely sell the Madura Garments brands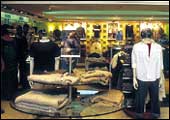 Wills Sport
Number of outlets: 45
Revenues: Rs 18 crore
ITC's foray into retail is built around premium pricing and a completely outsourced range.
The private-label strategy also helps the company eliminate intermediaries. Result? Higher margins. The world over, retail chains that follow the private-label approach enjoy higher margins than those that don't. Tata says retail chains need minimum margins of 40 per cent to be comfortable; Westside boasts margins as high as 50 per cent. Rival multi-brand store Shopper's Stop's are in the 20-25 per cent range.
Creating a brand is an expensive proposition. Westside's advertising spend almost doubled from Rs 4.01 crore in 1999-2000 to Rs 7 crore in 2001-02. Today, the store-chain spends nearly twice some of its multi-brand competitors. "It is definitely much harder to have your own label because you have to spend on designs, on sourcing, and on brand-building," says Chakrawarti. "If successful, the company's profit margins could zoom in the future". Retail consultants agree with that. "There aren't many national brands in the middle market," says Vivek Mathur, Associate Director, KSA Technopak. "Westside, by building a store brand, will definitely enjoy economies of scale and a sustainable competitive advantage."
The competition doesn't seem overly worried by Westside's growth. Says B.S. Nagesh, CEO, Shoppers Stop: ''I think there is enough space for everybody in the business. Actual competition works out when you have competing stores in the same catchment.'' Nagesh is right: with the retail apparel market valued at around Rs 12,000 crore in 2002, and set to grow by between 20 and 25 per cent over the next five years, there's room enough for everyone.
The Retail Play
Retail, a wag once commented, is in the detail. It is outsourcing and purchasing efficiencies that have helped Trent turn the corner. And a smart buying strategy ensures that the 30,000 stock keeping units in the store, and the four seasonal, and continual weekly changes in the range find favour with customers. In July, for instance, Newman and a seven-member team from Trent scoured 350-odd retail outlets in London to understand what was hot, and what, not.
Tata is clear that Trent's expansion-20 stores by 2004-will not come at the cost of profitability
Westside isn't a price-warrior in the conventional sense of the term, but the store's prices, explains Arora of Alliance, "meet the average Indian's budget and expectations". One such Indian is Kintu Shah, a marketing manager at a Mumbai-based company. "My daughter likes to shop at Westside. She can buy two trendy blouses for Rs 500.'' Such reactions helped Westside post a 25 per cent increase in sales in the April-June quarter, traditionally a lean season for apparel retailers.
Then, there's the usual bunch of customer-focussed initiatives. Apart from feedback forms (which have actually helped it launch products), promotions, and a frequent shopper programme, ClubWest, Westside actually withdraws product-lines where the quality isn't what it is supposed to be. Employees scan the ClubWest database and call customers who have purchased something from the defective line. "Customers are delighted to hear that the store cares for quality," says Tata.
With Westside on a roll, Tata is now drafting the blueprint for Trent's foray into food retailing
Trent has enough cash on its balance sheet-Rs 135 crore on March 31, 2002-to invest in more stores but Tata, who is targeting 20 stores by 2004, is clear that the expansion will not come at the cost of profitability. And so, he has often had to say no to great store locations simply because the price was wrong. "The cost of operations is critical in this business," avers Kishore Biyani, CEO, Pantaloon, no mean retailer itself.
His surname will ensure that people continue to speculate about when (rather than if) Noel Tata will head the Tata Group. His relationship to the single largest shareholder in Tata Sons, Mistry-Tata is married to his daughter, Aloo-has only served to increase the intensity of such whispers. Tata himself refuses to be drawn into any discussion on this: much of his time goes into drawing up the blueprint for Trent's foray into food retailing. That should be even more difficult than apparel retailing but if he succeeds, Tata will definitely be ready for a larger role in a group where the retail play will only become more important, be it in automobiles, telecom services, even steel.