Big wheels: An all-time favourite of CEO's, the S-Class Merc makes driving on bombed-out Indian roads a breeze

Health Snippets
Hans-Michael Huber, DaimlerChrysler's boss in India must love Indian executives because they love his cars. The Merc is ubiquitous in CEO garages because Indian CEOs love to be chauffered around in them. Most of them-save a few rare exceptions-love the Merc's rear seat. No wonder all the Mercs sold in India have their suspension adjusted to deal with bad Indian roads so that the big boss sitting behind has no idea that his driver may be negotiating a bombed-out stretch of tarmac. And the Merc of choice for the corner room occupant? Obviously, the S-Class, variants of which can come with options like a special massage seat, a refrigerator and a sunroof. And, of course, the small matter of a price tag of Rs 70 lakh plus, which ensures that this writer will never come close to buying one.
What makes the Merc the preferred car for executives, not just in India, but more or less the world over? First off, the three-pointed star oozes class. Arriving in a Mercedes (particularly, the enormous S-Class) is a statement of having arrived on the planet (or rather the world of the rich and the famous). But Mercedes cars do not sell on 'badge' value alone. They may be big, but they are certainly not slow. The Indian-made S-320 is a fast car; if one has to get to the airport in a hurry it can do just that. And sitting in the back seat, you will not feel a thing. The car is so comfortable it makes Business Class feel cramped. Legroom? The car is vast enough for you to play cricket inside. You do have a little fridge tucked away behind the central armrest, for that bottle of bubbly to celebrate a major business success. An electronic massager (optional) on the rear seats to give you a rub down after those long executive lunches at the Belvedere. Wood and leather are standard, but you get those even on a C-segment car nowadays. When driving over the excuses for roads that litter India in an S-Class you won't feel a thing, you can happily snooze for hours on end, and you won't know whether you are on the Mumbai-Pune expressway or the construction zone outside Lilavati Hospital. Noise? What noise? All you can hear is yourself snoring and the occasional muffled cough from your driver.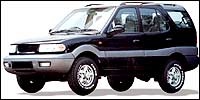 Tata Safari: Ratan Tata's choice for weekends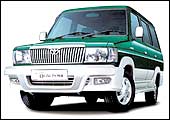 Toyota Qualis: Nandan Nilekani's hot favourite
Owners include Pawan Munjal of Hero Honda and Sunil Mittal of Bharti Tele-Ventures. If you want to go a step better, you get yourself the even more powerful S500, which has a monstrous V8 engine inside and comes with the option of getting company fitted LCD screens on which you can watch the latest movies via the nifty DVD player. Mukesh Ambani shows up at Knowledge City in a silver grey S500 every working day.
That said, the S-Class is as luxurious as any of its competitors, like the BMW 7-series, which is as German, but slightly better looking from outside and the Lexus LS430. The latter is Anil Ambani's "office car" (in which he sits next to his driver; for fun Ambani drives his new black sports coupe, the Mercedes SL). Of course, it has to be said that the Lexus was made famous by the late Big Bull Harshad Mehta (the earlier LS400 was his weapon of choice). Why a Japanese car in this list? Well Lexus has made an art form of cutting panel gaps (the space between the metal sheets, like between the door and the car body). This makes noise levels inside so low that you could theoretically set up a recording studio inside the car (but where would one place the drum kit?).
But a big car can come with big problems. Like parking. Of course, if you're in an S-Class or a Lexus, your driver takes care of that, but parking could also be an issue for even the rich and the famous. When a car happens to weigh three to four tonnes, it can also be one thirsty animal. But if you're blowing Rs 70 lakh to Rs 1.5 crore, fuel costs are chump change, aren't they?
If the Merc is your choice, but the S-Class is a bit over the top for you, there's the new E-Class, which is no slouch. It doesn't take up an acre for parking, is way more sexy to look at and has many toys. And if you sometimes want to get behind the wheels, it's easier to manoeuvre and as impossible to crash (with things like ESP, TCS, abs and what-have-you). No wonder cola bosses Sanjiv Gupta and Rajiv Bakshi ride the Merc E.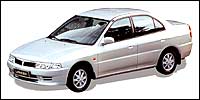 Mitsubishi Lancer: Azim Premji's newest fancy?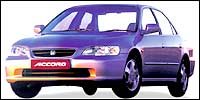 Honda Accord: Vindi Banga's car for all season
Not everyone in the rarefied echelons of Corporate India worships the three-pointed star, though. In Bangalore, infotech's posterboy Nandan Nilekani trundles to work in the backseat of a...yes, you heard right...Toyota Qualis. And guess what India's richest man and Nilekani's professional rival Azim Premji likes being ferried in? The humble Maruti Esteem (but he's been spotted in a Mitsubishi Lancer too lately).
Others who eschew Mercs include Lever's Vindi Banga, who goes around in a Honda Accord, and Venu Srinivasan of TVS, who likes his Hyundai Sonata. These D-segment cars may be smaller, but they're far from being uncomfortable. True, you can't play ping pong in the rear, but the leather is real enough although the noise level is a tad higher. And remember, they're really what the yanks call 'family sedans', so there's that wee bit of an image problem.
Then there are the mavericks. Hutch's CEO Asim Ghosh opts for a Tata Safari, while Ratan Tata, car freak that he is, can be spotted at the wheel of his Safari (his company makes them, of course) accompanied by his dog. That's on weekends. On workdays, it's the Merc he rides like most other honchos at Bombay House. The grapevine says he has a clutch of Buicks too, stashed away in his garage.
The new bunch of sports utility vehicles (SUVs) are yet to see many corporate buyers, but then again they have just all been launched. Buyers so far include motor heads and loads of movie stars. SUVs also are usually cars that people drive, rather than being driven in.
Conclusion: if you have around Rs 70 lakh or more to blow on a car, which you will not drive, don't look beyond a Mercedes S-Class. If your budget's tight, spend Rs 30 lakh on an E-Class. With less than that, hit the D-segment where there's plenty to choose from, but then don't expect the pampering that Huber can give you.
TREADMILL
Six-Pack Secrets
Like most gymrats, it didn't take me long to realise that the toughest part of getting your body in shape was to get rid of the mid-section flab. Especially if you are on the wrong side of 30 or, worse, like me, on the other side of 40. The instructor at my first gym didn't make it any easier. He was 20 something and built like a poster boy for a muscle mag. "Sir, it is easy," he told me, "first, the sides (or obliques) start developing and then, slowly, the middle gets smaller and smaller... you just have to keep doing your crunches, your cardio and keeping a watch on what you eat." He made it sound so simple that I actually believed him and kept following that regime. A good 20-minute cardio session, wholesome sets of crunches and a low-fat, low-carbohydrate diet. Six months later, I got fairly ripped, i.e., my body fat level dipped and my muscles got bigger, but my mid-section still retained that bit of flab. It was really demoralising. So many million crunches, so much time on the dratted treadmill and so many uneaten desserts, yet nothing to show?
But just as I was giving up on it, my new instructor-a more mature 30-something dude-at my new gym came up with something that may just work. I'm saying that because, four weeks into my new regime, the first signs of the six-pack are here. Yippee!
So what's the secret behind getting the elusive washboard tummy? If a one-word answer will do it's 'variation'. Yes, keep changing the exercises you do for your abs. Do sit-ups and leg-raises one week. Do crunches on a Swiss ball the next and side benders and twisted crunches the following week. Then, start mixing and matching your exercises. Muscles get used to being exercised the same way every time. The idea is to trick them by doing unexpected new things. That way they respond better and, thus, develop more effectively. Ask your gym instructor or (those of you who can afford one) your personal trainer about changing your AB workouts. If they're worth their salt they'll tell you how. Or else, wait for the next edition of treadmill and I'll bring you some new combos to try. Till then, keep counting your reps.