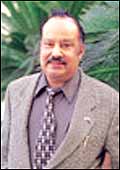 Kellogg School's Bala Balachandran: Finally, Chennai will have its B-school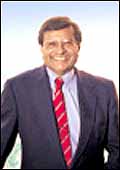 Goizueta's Jagdish Seth: His BSB will give IIM-B a run for its money
Every year, come December, the distinguished Professor of Accounting (that isn't a descriptor; it's his designation) at Northwestern University's Kellogg School of Management, Bala V. Balachandran, makes a visit to his hometown Chennai. The visit is usually motivated by a Carnatic music festival that the city hosts at that time of the year.
This year, when Balachandran hits Chennai, it won't be just music that will be on his mind. The professor is likely to be pre-occupied with the progress of the B-school he is founding in the city. Titled the Great Lakes Institute of Higher Learning (GLI for short), the school is the result of the coming together of Balachandran's fellow Tamils from the Great Lakes region. The group includes management guru C.K. Prahalad, IMF's Chief Economist Raghuram Rajan, and Balachandran's brother V. "Seenu" Srinivasan (a marketing maven at Stanford). All of them want to do something for their home state. "There are IIMs in Bangalore and Kozhikode," says Balachandran, "and Hyderabad has the Indian School of Business; Chennai seemed to be missing a quality management institute." And so, the 63 year old, who in 1973 became the first Indian to teach at Kellogg, is founding GLI.
Much like isb-Balachandran, incidentally, is on its board-GLI hopes to attract graduates who have worked for between three and five years, but only engineers. It's one-year programme, Balachandran says, will be priced at around Rs 3 lakh, a fraction of what it costs to complete a programme at ISB. "It will be a no-frills institute," explains Balachandran, "but with the best international management gurus as guest faculty; I myself will devote considerable amount of my time; our objective is to match the quality of ISB's training at the cost of what it takes to complete a programme at the IIMs." City-based business houses such as Amalgamations and TVS have already pledged their support to GLI.
If Balachandran's focus is Chennai, that of Jagdish Sheth, a marketing guru from the Goizueta Business School at Emory University, is Bangalore. Sheth, in association with Georgia Tech (although he wouldn't confirm the name), the state government, and a city-based it heavyweight is founding the Bangalore School of Business. Sheth hopes BSB will be up and running by 2005, and two other similar schools he is founding in other cities, a little after that. Bangalore, despite its status as India's it boomtown has just one top tier B-school, IIM-Bangalore. Sheth's BSB could change that.